My good pets will have noted a slight absence in my online presence during the end of last year. I suffered a personal tragedy and took some time to Myself, but I'm back now and have plenty of fun planned for the next year, including new addictive clips and even whole new websites where you can worship your Goddess! These projects may still be a few months off, but I'm definitely working My sexy ass off on some hot new fetish content for you freaks. you can thank Me now…
But first, here's what I've been doing to My freaks lately…
My little dingbat loser has been toeing the blackmail fantasy line lately… he got SUPER drunk last year and sent Me around $3,000 in one night, followed by a TON of blackmail information, hilarious pics, information about himself, and a custom clip order. he was late on getting Me My Christmas present this year, but it finally arrived and I got some HOT fucking pics!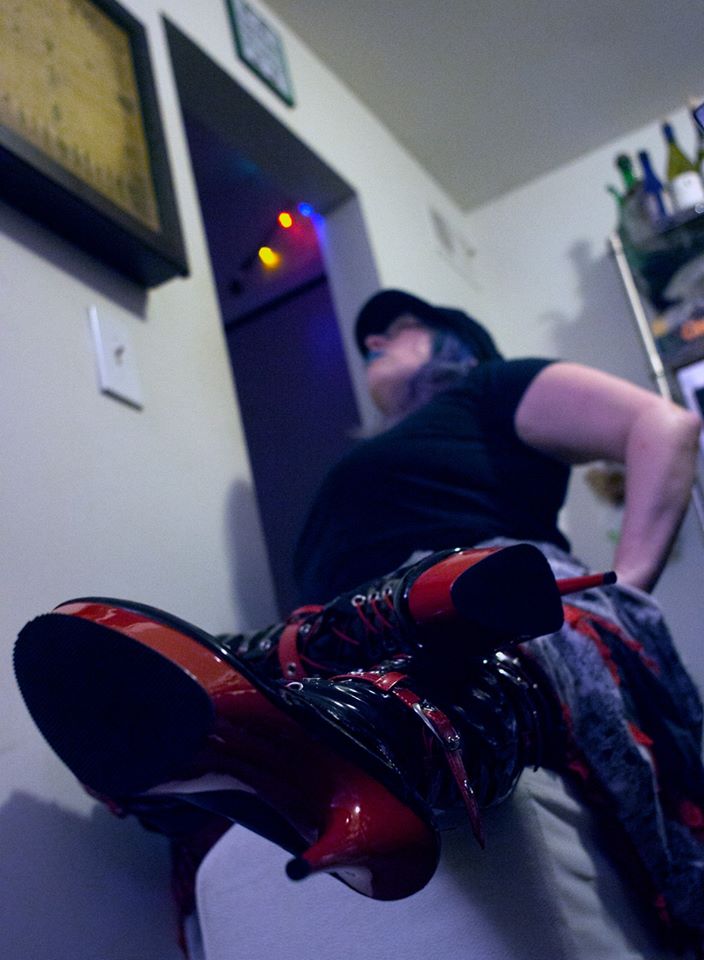 he's a cheap little loser and I drain him every chance I get, so he only had enough for one pair of boots, but they are fucking HOT! They are sexy black and red patent leather thigh high boots that show off my shapely, sexy legs and ass.
I've also been playing a lot with sissy fag-cash loser james… I'm sure you remember his pathetic need to serve Me… Well, while I was taking My personal time, he did nothing but message Me non stop LOL! After I came back, I decided to make him wait a bit longer, just because 1. I love seeing you freaks sweat and 2. I don't NEED the money LOL! When I finally did a session with him, the internet went crazy over this pic that I posted on My Twitter of Me teasing him with My big toy… Even got another loser reeled in from this very pic… Can you resist it?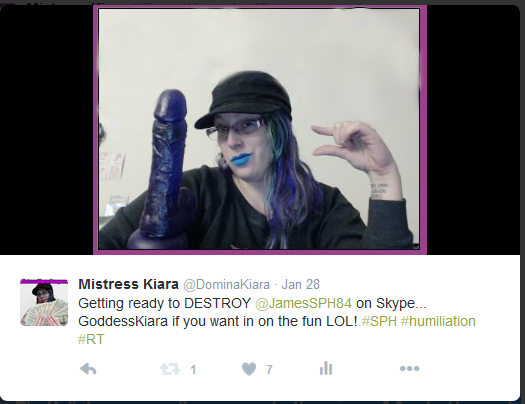 Because of all the hype and excitement I cause in little loser james' panties, he told Me a 'big secret' he's been keeping… he's been trying to be a 'bull master' to raise money for Me on the side LOL!
Ok, I've had some seriously pathetic faggot losers worship Me in the past… But those who worship the fag who worships ME!? That has GOT to be the lowest of the low LOL! james told Me that he finally found a 'dominant daddy' to empty a condom full of cum into his sissy fag mouth for $20 on cam for Me! I can't wait to see it happen, and hopefully I'll be able to record it and sell it here for the rest of My cuckold freaks to enjoy… ;3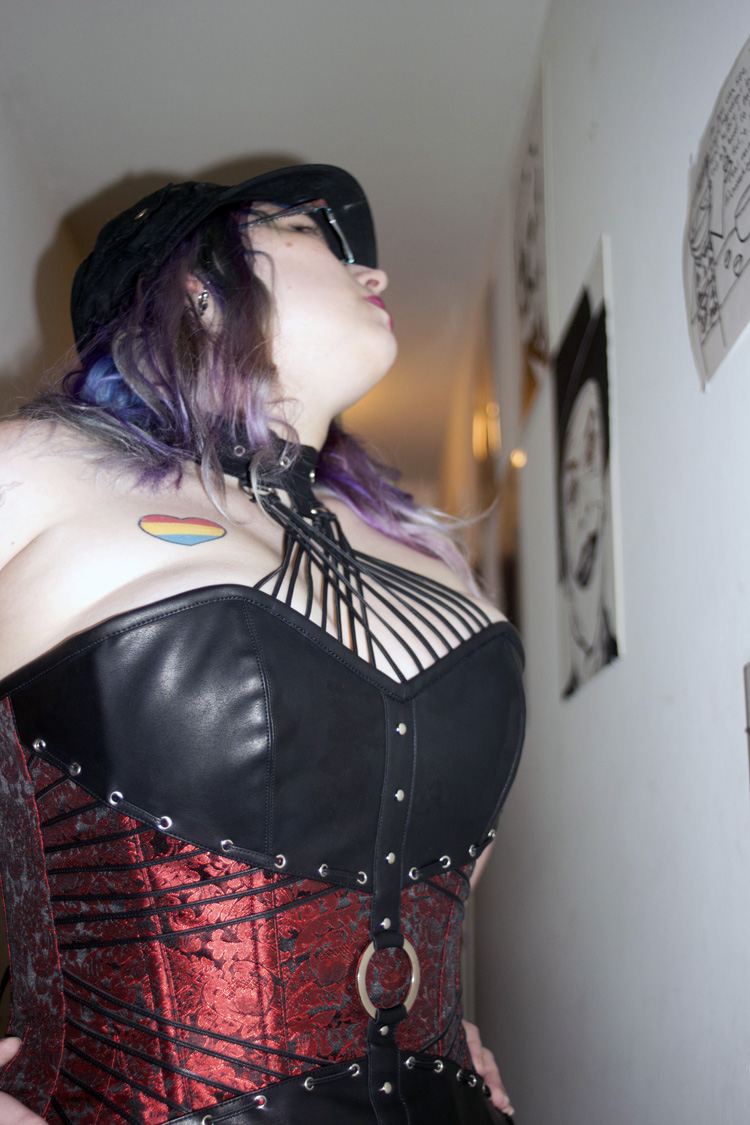 Lastly, I got THIS sexy beast of a steel boned corset… I LOVE the way it accentuates My wasp-like sexy thin waist and curvy tits and hips. Gotta love how I rock that hourglass figure! And the way the choker has those cute little strips of leather which accentuate My cleavage even more… Mmmm… I can hear the wallets opening already….