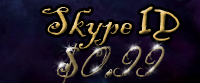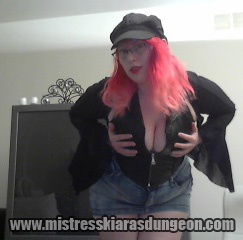 So, you've decided you'd like to serve Me in a femdom text session? Too much if a wimpy loser to call or cam with Me? LOL, that's fine, we can talk about any fetishes I like, role play, or you can simply serve and obey My every whim and keep your cash Mistress satisfied…
I have Yahoo instant messenger and Skype. Feel free to add Me to your friends list! My screen names are available for purchase at the top of this page and I'm on almost every day, draining wallets and laughing My ass off at My humiliation sluts.
The way this works is simple. The first step is to decide how long of a session you would like to purchase. More time can always be added later if you decide you would like a longer femdom text session, so long as you have the available funds. .
Next you need to send Me the payment for our femdom text session. I accept several forms of payment processors to make paying for a session easy and convenient for anyone. For full, in depth list of payment processors I prefer, visit the Tribute page.
To pay via Amazon gift card, send the gift card to My email, dominakiara@gmail.com
If you would prefer for you to pay via PP, Western Union, or any other processor, send Me an email or instant message telling Me what kind of session and how long of a session you would like for further instructions. If you need help choosing a payment processor or don't see one that you like listed here, feel free to send Me an instant message or an email.
| | | |
| --- | --- | --- |
|  Session Length | PP, Western Union | Amazon GC |
| 10 minuets | $10.00 | $20.00 |
| 15 minutes | $15.00 | $25.00 |
| 20 minutes | $20.00 | $30.00 |
| 30 minutes | $30.00 | $40.00 |
| 40 minutes | $35.00 | $45.00 |
| 50 minutes | $45.00 | $55.00 |
| 1 hour | $55.00 | $65.00 |
These are just the prices for the most popular session lengths. If you would like a longer session than what is listed, do the math moron.
I've also had several requests from boys wishing for Me to view their cam but not necessarily to see Mine. If you want your cash Mistress to view your webcam during our texting session, the price will be an additional $10.00