Not all blackmail subs are into financial blackmail, but many are, and sissy victoria is one of them for sure! In just a few short years, she has made it to the $10K club! Congrats, victoria!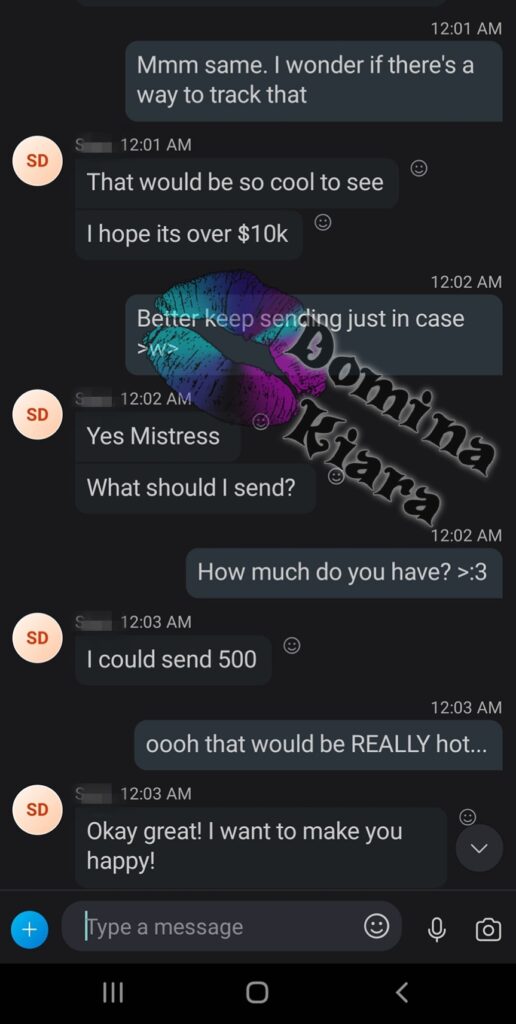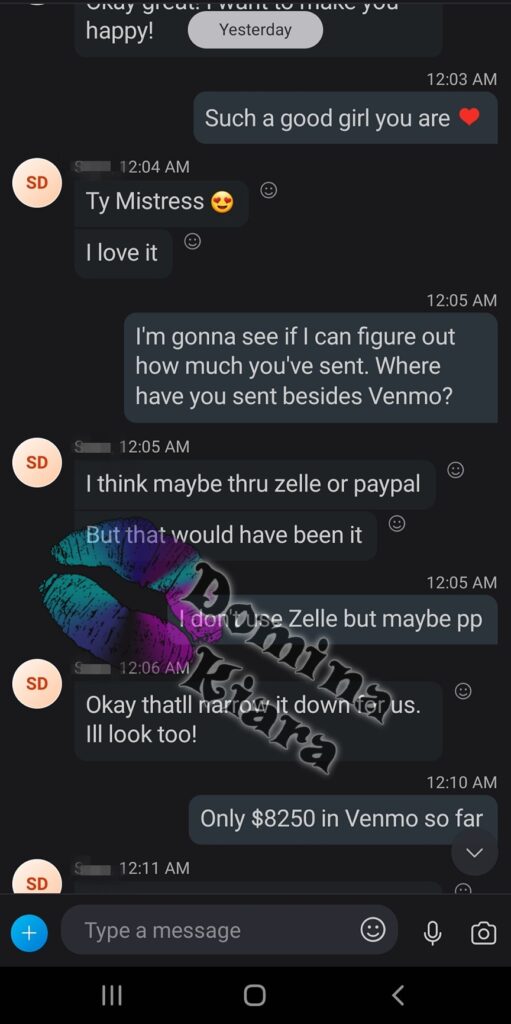 One thing that sets victoria apart as a finsub and a financial blackmail slave is that she actually wants to please Me. Sure, she gets off on sending, like many finsubs and paypigs do, but that's not the main reason that she sends. She flat out says, 'i want to make you happy,' which is honestly the best reason to send in My opinion. And, since you're reading this, I'll have to assume that you're at least considering serving Me, which means My opinion is the only one that matters here.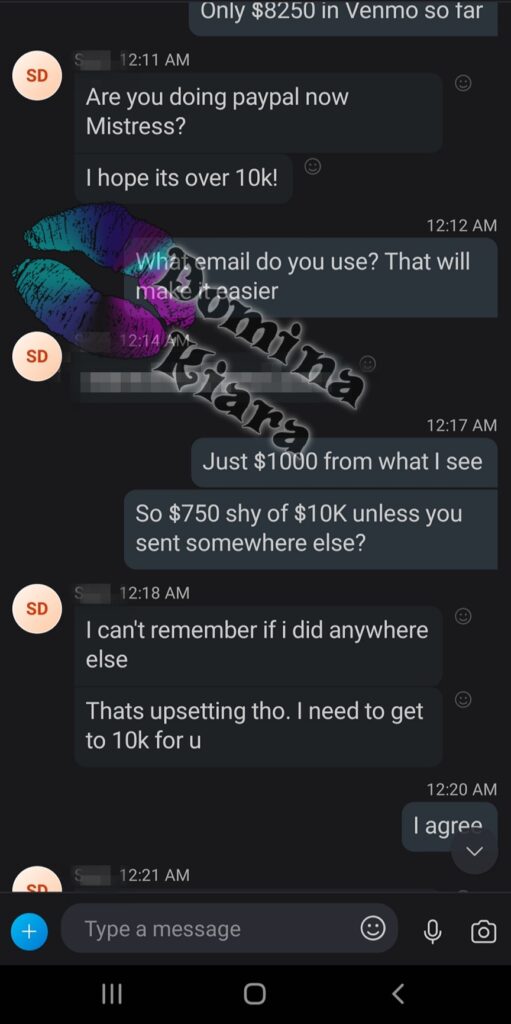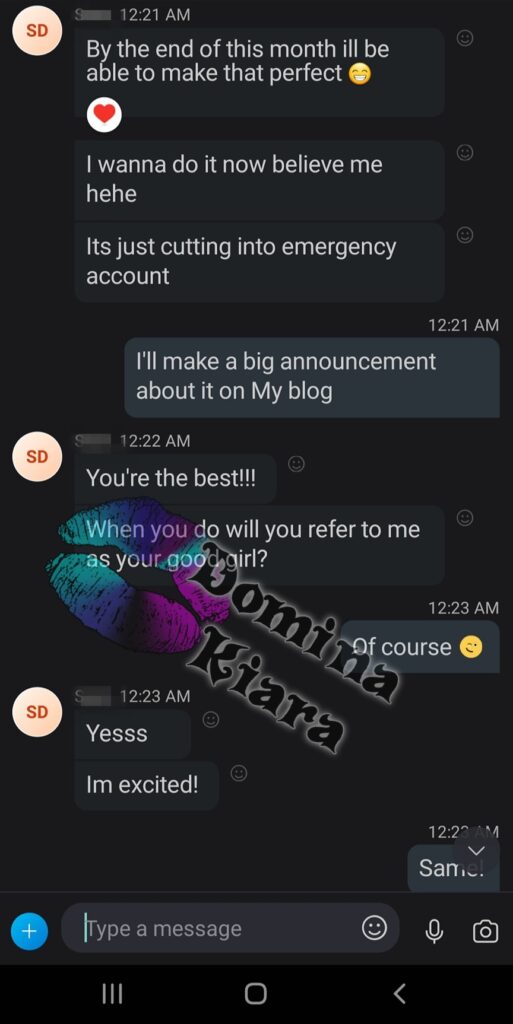 And what's more, I don't have to force or coerce or even blackmail victoria into paying. Read the conversation we had on Skype – all I did was total up the amount for her and let her make her own decision. Of course I told her it would make Me happy, but even though I have tons of pictures and personal information on her, I didn't once threaten to use it. In fact, I wouldn't do that since she is not in a blackmail contract with Me currently.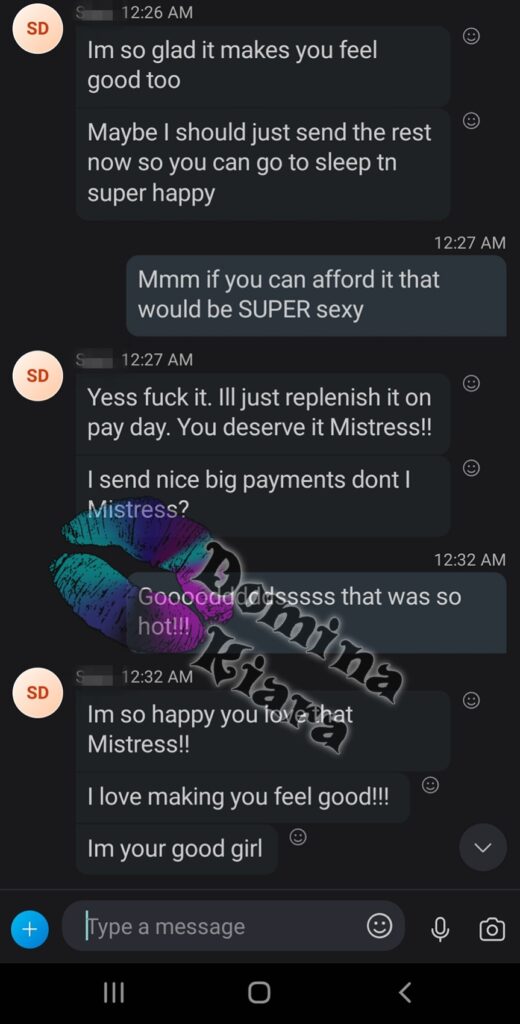 Something that I don't think gets said enough, especially in financial blackmail situations, is that you need to be able to afford the tributes you're sending. victoria had to dip into her savings account, but that doesn't mean that she won't be eating or won't be able to make her bills this month. If that's the case for you, I do not want you as a financial blackmail sub! I love rinsing – emptying an entire bank account for My benefit – but not if you don't have a backup somewhere so that you can continue to function lol. How is a broke toy ever useful?

In the end, that's another 4 digit day in the bank, and it brought sissy victoria to exactly $10000 that she's sent Me since her first findom blackmail contract in Nov 2019. Congratulations, sissy victoria! Welcome to the Big League!
Follow your Mistress and share My content: