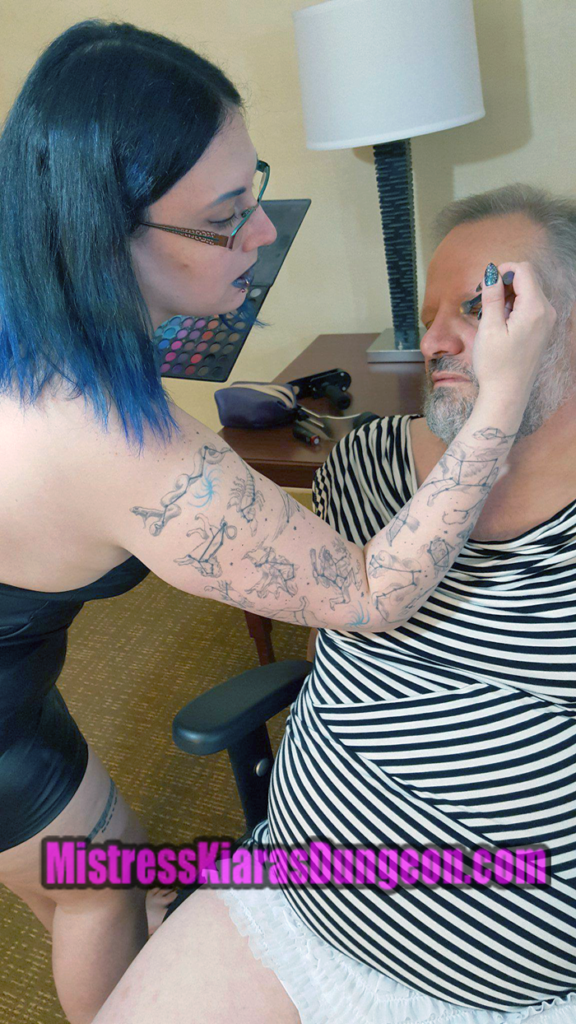 Ever since I can remember, I have always loved feminizing boys. I can even remember a time when I was quite young and forced My little step brother to wear one of My old dresses lol! Something about transforming a male into a sissy is just so much fun to Me. But I think it's more than that. Feminization give Me the thrill of knowing that I am putting a sub male through the same rigorous beauty routines that ALL females are expected to adhere to every day of Our lives.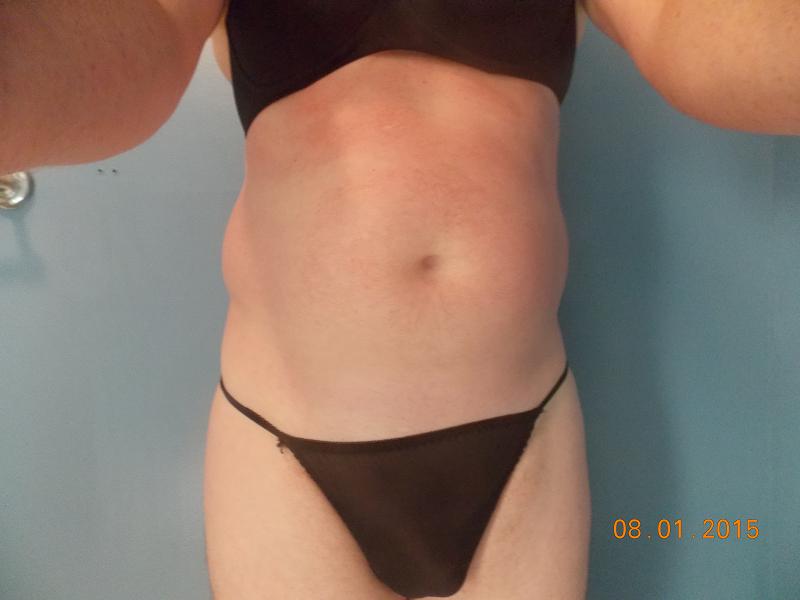 My sissies come in many different forms. Some just like wearing panties and bras, but some want to go all the way. For those sissies, I've even helped some talk to gender counselors and get on hormone replacement therapy. It's really an endless spectrum when it comes to sissification and feminization. It can involve sissy clothes like panties and lingerie, make up, wigs, shaving or waxing, manicures and pedicures, or all of the above.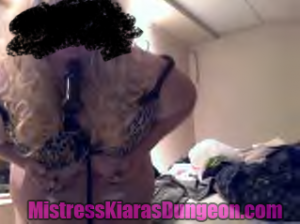 Some of My sissy girls enjoy humiliation, made to do chores that are generally done by Females, and being trained to suck cock, swallow cum, or even allow themselves to be fucked in the ass by real men! Usually these sissy sluts are the ones with tiny little dicklets which could never please a real Woman. These boys allow themselves to be feminized because they know that it is their proper place in the world, and the only way that they could ever make Me happy.
Here are just 2 of My many sissification and feminization clips. I love these fetishes so much that there are MANY more than I could list here, and I'm recording making new clips all the time, but these are a couple of My favorites.
sissy foot boi don cleans My table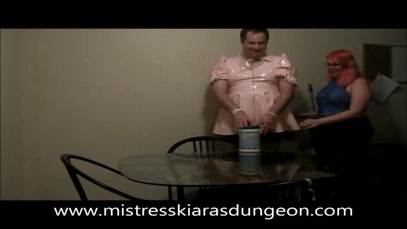 I put My sissy don in his pink vinyl maid's outfit and make him clean My glass top table. I scrutinize his every movement until My table is absolutely SPOTLESS.
—
Beating, Sissifying, and Wallet Raping Doughboy
Kiara and Mal had been closely following a court case in which doughboy, a local self-defense instructor, had been brought up on charges of having beaten up one his young female students after the girl had refused his demands to "caress, kiss, lick and suck his penis and testicles." But when the judge sets doughboy free due to a lack of witnesses or video evidence, Mal and Kiara decide to take matters into their own hands and punish doughboy for his outrageous actions.
To trap him, Mal signs up for doughboy's beginners level boxing course, and sends him some of Their most provocative lingerie photos, suggesting that They are interested in much more than just learning how to box. When doughboy suggests conducting the lesson in his private hotel suite, Mal enthusiastically agrees.
Mal arrives for Their lesson, and doughboy helps Them on with Their boxing gloves. He begins by showing Them a few basic techniques, but things take a dark turn when special emphasis is placed on learning how to clinch, and soon doughboy has his arms wrapped around Them, telling them how pretty They would look if They would only let their hair grow out and put on some pretty red lipstick and a sexy little dress. He orders Them to remove Their clothing and "show me them titties." When They refuse, doughboy says he's going to "make a woman" out of Mal, and he grabs Their shirt and tries to remove it himself. Mal puts a knee into his groin, and doughboy falls to the floor.
Mal tells doughboy that Their friend Kiara has been secretly filming everything that's happened since they arrived, and now they have enough evidence to put doughboy away for life. He tries to get to his feet, but now it is Mal who is giving the boxing lesson, and doughboy is on the receiving end of a brutal beatdown. While he is , Kiara and Mal cross-dress him. He comes to just as Kiara is standing over him with his wallet. Doughboy demands to know where his clothes are and that Kiara give his wallet back, but the Dommes just laugh and take turns slapping and beating him frurther, once again knocking him out.
The Dommes drag him to an office chair and Kiara ties his hands behind his back. Doughboy comes to again just as Kiara finishes smearing lipstick across his unsmiling mouth. Kiara holds up a mirror in front of doughboy so he can see how pretty he looks, and he lets out a mournful sob. The Dommes laugh and proceed to humiliate the sissy by his wallet and then beating him up again. In the end, he's bound and gagged by pairs of Their dirty underwear, and ready to be turned over to the authorities. Kiara and Mal celebrate by counting Their well-earned cash.