Want some free small penis humiliation? Visit My site, rate my tiny penis, and post your tiny dick pic for free for all the world to rate, berate, and humiliate!

What is it about a hot sexy bitch who's WAY out of your league telling you how pathetic you are that makes you melt? I've seen it a thousand times – humiliating a dumb freak who comes crawling to Me with his dicklet in his hand and it starts standing up at attention as soon as I start berating him!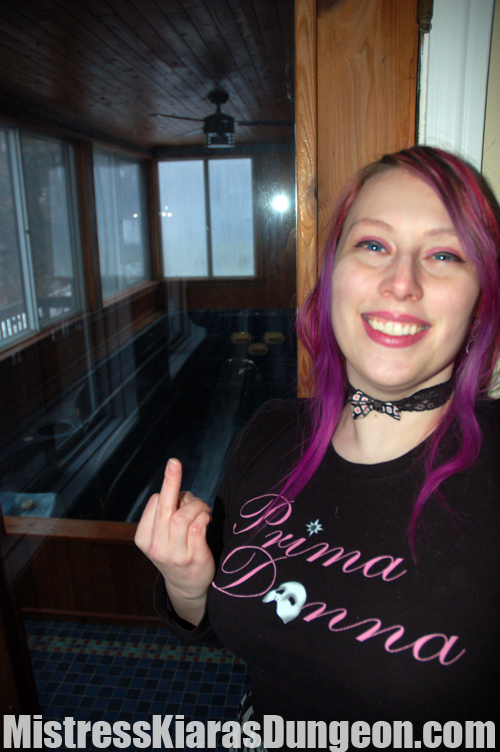 you'll do anything I say, won't you freak? Write on yourself, wear diapers, I've even had some humiliation sluts cum or piss in their own mouths, and a few have even eaten their own shit for My amusement!
I really think that's what it is, too. you know you're not worthy of Me, so you want to amuse Me by doing humiliating shit for Me and letting Me tell you exactly what I think of your pathetic excuse for a life.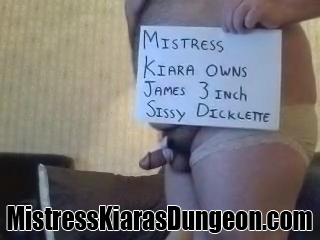 I find that those who crave My humiliation the most are the ones with the tiniest dicks. That's why I made My site,
Rate My Tiny Penis
. Let's face it, there aren't enough hours in the day for Me to humiliate each and every pindick the way it deserves. But I can at least give you a free venue to show off your little dicklets to the world at large, and allow others to offer some of the humiliation you so desperately crave.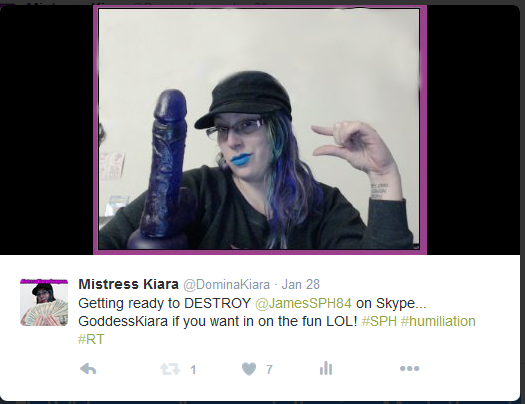 I'm a size queen, and I'll be the first to admit it. If you can't top 7.5 inches, you're not welcome in My bed. I'm poly, and I currently have 2 boyfriends. One is 7.5 inches, the other is 8 inches. Be honest, pindick, how many of you can even claim to be half that? 4.6 inches is the national average for dick length in America, but if you come at Me with something barely above average, all you're going to get is Me laughing and humiliating you.
Humiliating submissive men is so much a part of My personality that it can be found in many of My clips. Here are just a few of My favorite humiliation and small penis humiliation clips that I have to offer.