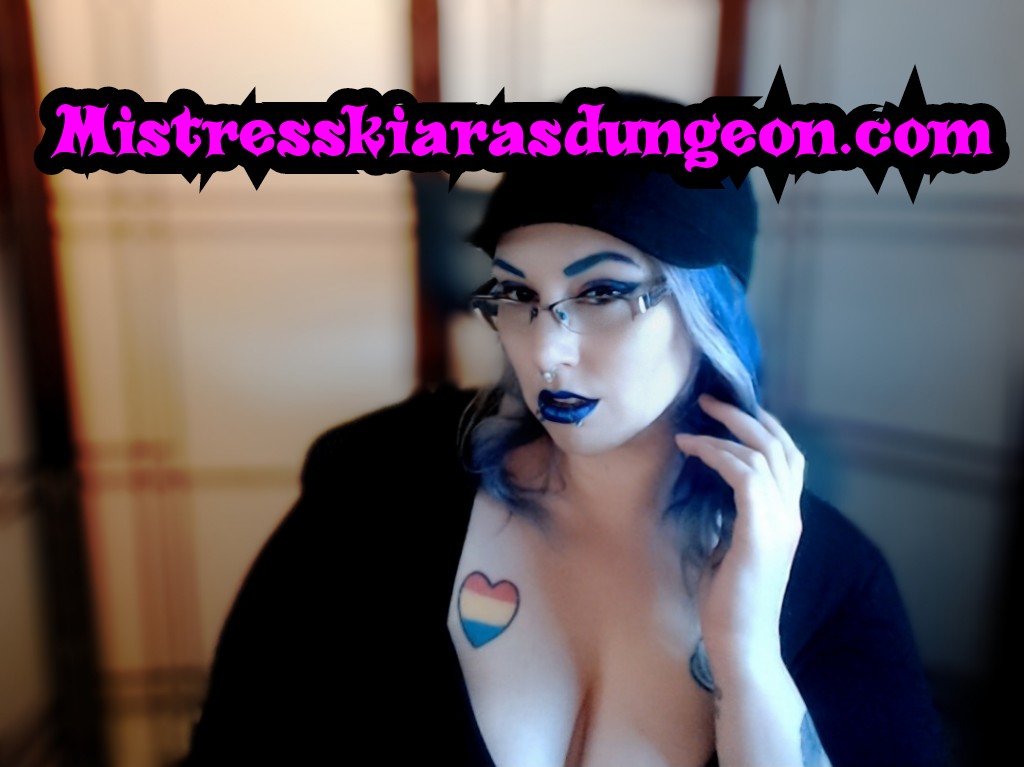 So, you think you're worthy to worship your Mistress in a femdom cam session? you want to actually see My Perfect face as I react to whatever absurd and humiliating things you say and do for Me?
I prefer to do cam sessions through Skype. Feel free to add Me to your friends list. My screen name can be purchased using the buttons at the top of this page.
The way this works is simple. The first step is to decide how long of a session you would like to purchase. More time can always be added later if you decide you would like a longer femdom cam session, so long as you have the available funds.
Next you need to send Me the payment for our fetish cam session. I accept several forms of payment processors to make paying for a session easy and convenient for anyone. For full, in-depth list of payment processors I prefer, visit the Tribute page.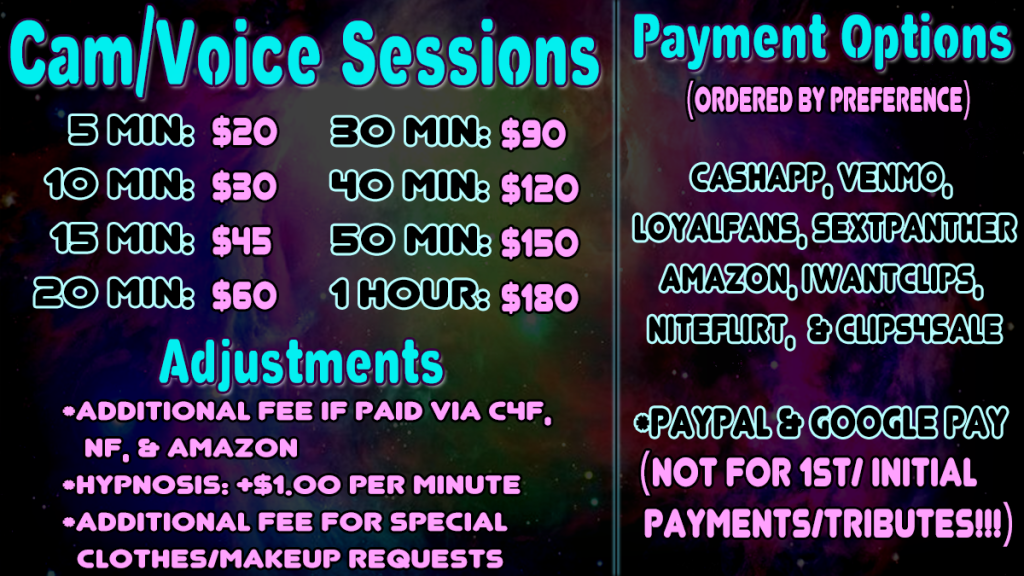 If you'd like to call Me on the phone and see My cam through Skype, simply sign up with NiteFlirt! When you sign up, you'll get 3 free minutes for a phone with cam session, and you can then call My Mistress cam listing and worship your cash Princess on cam and over the phone at the same time.
Can't afford a regular cam session? I allow reduced-rate sessions for humiliation junkies who want to stare at My toilet or My garbage can LOL!
NOTE: Webcam sessions are for your personal enjoyment ONLY. you do NOT have permission to record or distribute our private webcam sessions either for free or for purchase!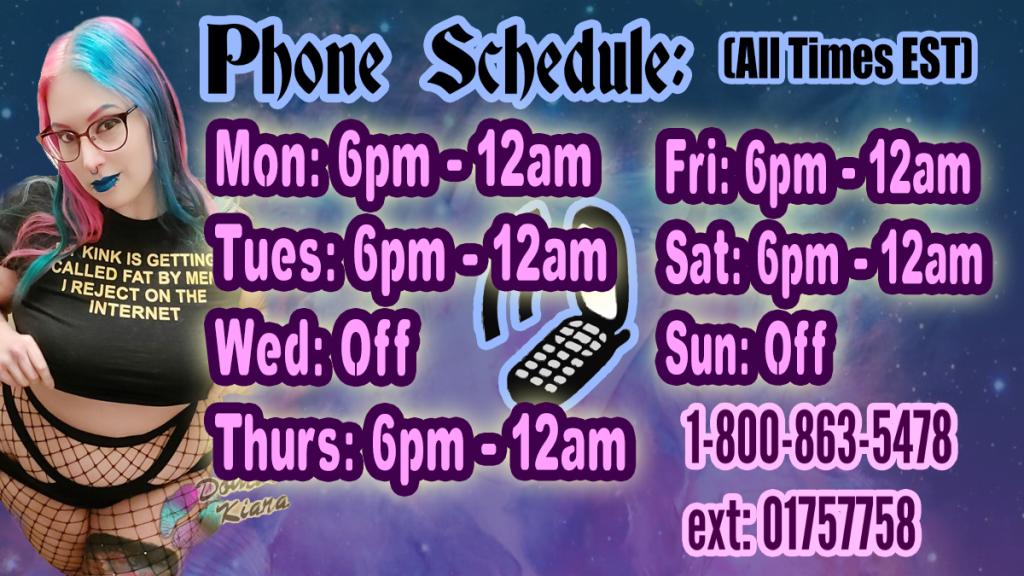 My schedule for femdom & fetish webcam sessions is above. Note that this is a Tentative schedule, meaning that I try to stick to it, but sometimes things come up. Mistress is busy, My life is more important than your dick. Sorry, not sorry.
So, First, check if I'm available. The easiest way to check on My current availability status is to go to My Twitter and read My tweets. If there is a tweet from today where I have posted My schedule, it will say that I am available and what types of sessions I am offering that day.
Next, send Me a message and make sure that I am available for the session in question. I don't do all types of sessions at all times. I might be out of the house, doing a session with someone else, etc.
From now on, any payments sent for a session without first verifying that I am available for that session will not be refunded!
NOTE: From now on, I will not be booking sessions a head of time unless they are real time sessions! Sessions can be purchased a maximum of 15 minutes ahead of the time you wish your session to be booked. Blocks of time not used before their 15 minute expiration will be considered tributes and you WILL NOT receive your session OR A REFUND!