Last month was full of Blackmail Fetish and Brainwashing, and I honestly just love that for Me. Keep it coming, pets! Here's what else has been going on in My Perfect life.
Good Birthday Was Good

My Birthday was AMAZING, as well it should be! This is just a small collection of My favorite gifts I got this year, but there were tons more tributes and a few more gifts sent as well. I think I still have something like $650 in Amazon Gift Cards that I haven't spent yet lol! Did you miss the celebration? I'm always happy to receive late gifts as well. Get your ass over to

My Amazon Wish List

and buy Me a gift yourself, or check out My

tribute page

and just send over some sexy cash to make Me smile!
Real Time Sessions Starting the 20th!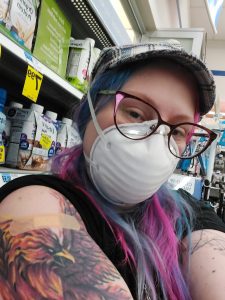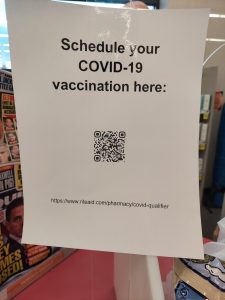 I got My second and final shot last month. That means I can start doing real time domination sessions this month! I'm so excited!!! I'm planning to start doing real time again around the 20th of this month. This week, I will start contacting those who paid to be on the wait list. If that's  you, you will be contacted via email in the order in which you were added. Everyone else, head over to the

sessions page

and book a real time session for yourself! I will require proof that you have been vaccinated as well. If you haven't yet set up your vaccine appointment, use the image above with the QR code to find a Rite Aid pharmacy near you to get your vaccine!
Continue reading Blackmail Fetish and Brainwashing Abound in May! →