Wow, what can I say about financial domination that I haven't said a million time elsewhere on the internet? I enjoy many fetishes, but mostly in a sadistic, laughing at you sort of way. However, financial domination is one of the fetishes that actually gets Me hot! And clearly by My ranking at Clips4Sale in the picture above, I'm fucking GOOD at it!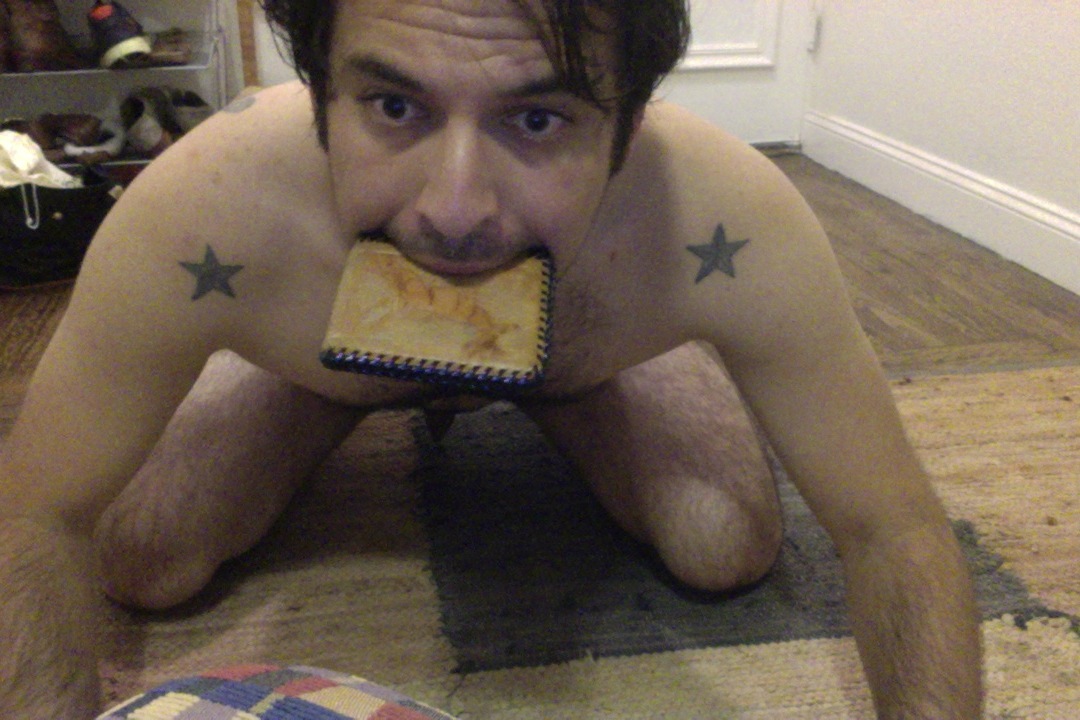 I just love how financial domination can have so many different facets to it! Depending on the sub and the fetishes he enjoys, there can be humiliation, cuckolding, blackmail, sissification, chastity, body worship, foot worship, the list is endless. Give Me any fetish and I can tell you how I've used it to enjoy financial domination, guaranteed.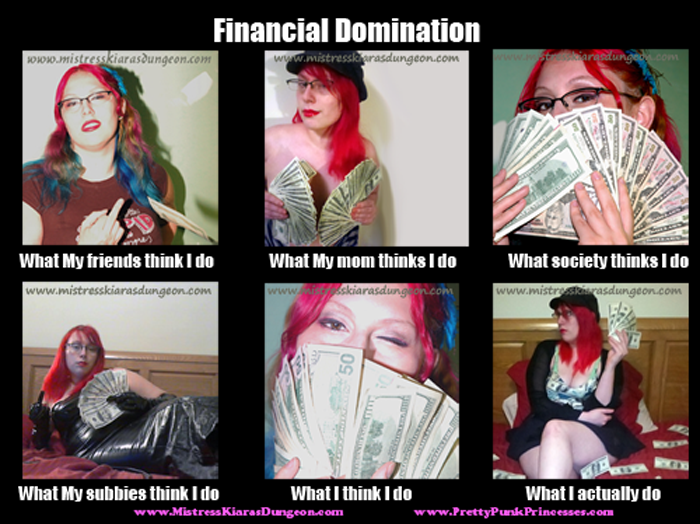 What's great about financial domination is that there are so many different styles. Not every slave enjoys all forms of financial domination. I, of course, have My own particular style as well, and I'm sure I'm not everybody's cup of tea. For example, I prefer to have a relationship with many of My puppets that goes beyond the "fuck you, pay Me!" style of many other Financial Dommes.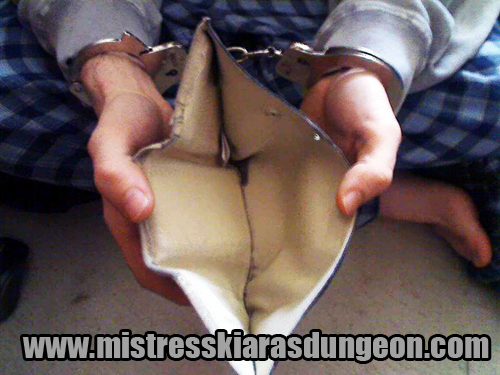 I enjoy financial slaves who serve Me because they wish to serve Perfection. I like to bask in the glory of being a Princess. I take money from puppets like you. I spend your money, party with My friends on your dime, and use your credit card to buy whatever I want. It's good to be the Princess… I don't see all of My slaves as 'losers,' but rather as puppets, pets, play things for Me to use as I please. Why would I want a worthless loser to serve Me? Obviously My financial slaves have some worth – they're sending it to Me lol!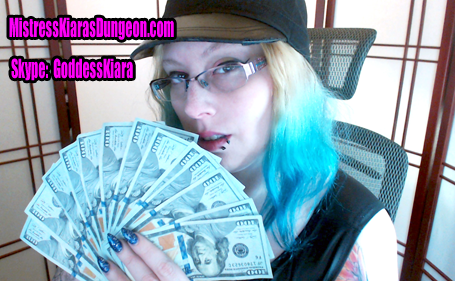 A slave's purpose in any D/s relationship is to please their Domme and make their Domme's life easier. Just knowing that you've mad a difference in My life in some way, even if it's just the ability for Me to buy one more drink at the bar, is enough for My financial slaves. you have some vain hope that I might think of you while I'm drinking that drink and, in this way, you will be a part of My life. you can't delude yourself – you know that you will never be worthy to date a Perfect financial Goddess like Me. So you do things like tribute, buy My clips, send amazon gift cards, etc. And you thank Me for giving you this privilege, for giving your life purpose.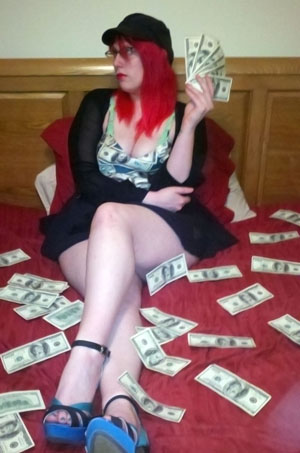 Dictionary.com defines a fetish as "any object or non-genital part of the body that causes a habitual erotic response or fixation." I definitely have a financial domination fetish. It took a while to get used to this! Imagine finding yourself in a capitalistic society and being physically and mentally aroused by the fact that someone is giving you their hard earned money and expecting/receiving nothing (or at least nothing tangible) in return. I must admit, I felt DIRTY – like there was something wrong with Me.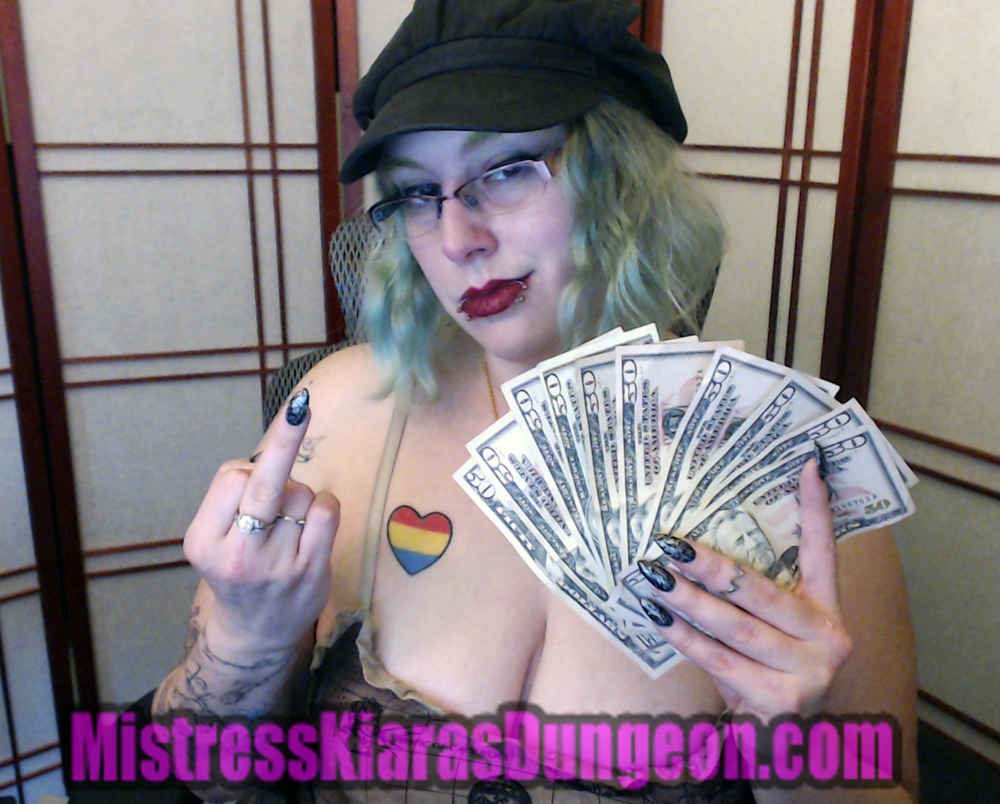 And I ask some of the subs here – is that any different than how you yourself felt when you first started to explore your kinky and submissive side? Were you not awkward and unsure and even scared or disgusted by your thoughts and desires? Being a psych major, I tried to analyze Myself. I did some soul-searching and came to terms with it. This is just part of who I am, doesn't matter why and it won't change. So I embraced it.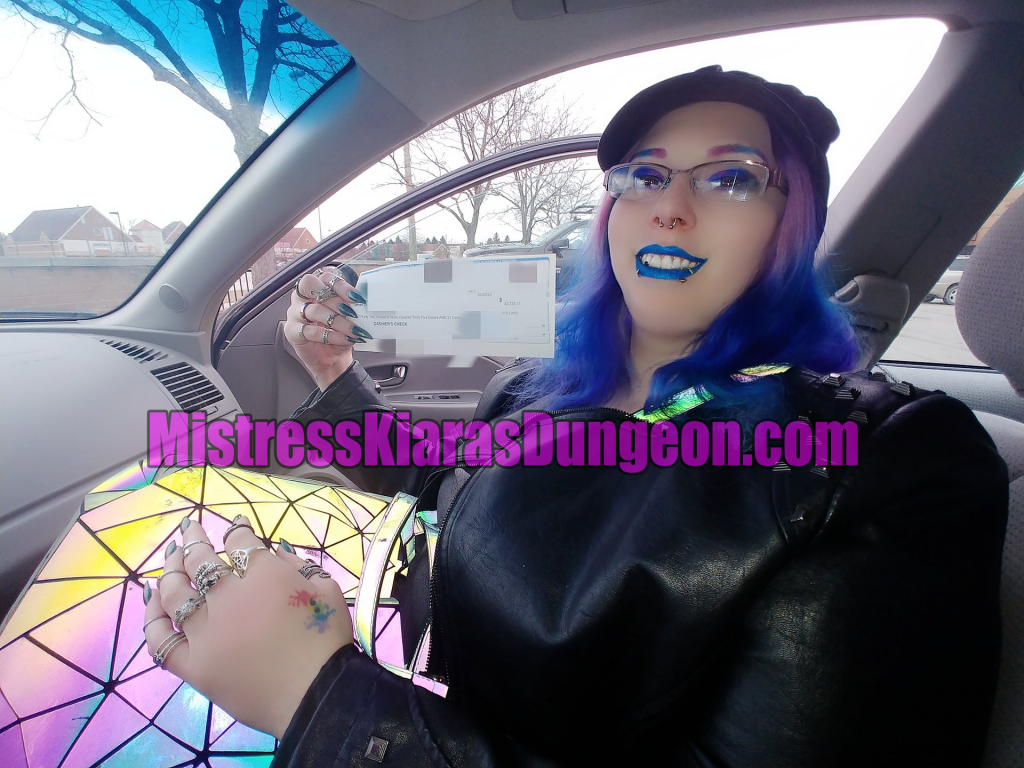 Money will always be power in this capitalistic society. Domme/sub relationships will always be about a power exchange. My subs relinquish their power to Me, their financial domination Mistress, and we both get enjoyment out of it. So it is a natural desire to want to tribute a Mistress, to exchange the very symbol of power from yourself to your Goddess. Just as it is a natural desire for Me as the Financial Mistress to crave and demand this servitude.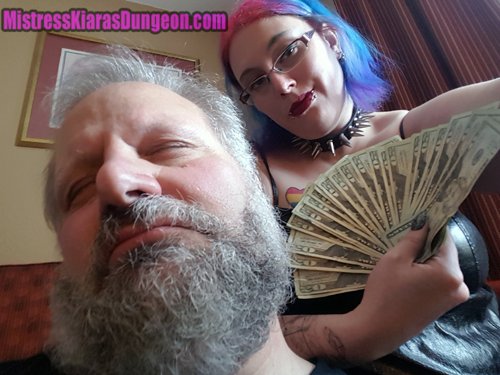 Many of My fetishes require My slaves and submissives to sacrifice their body – some even require the sacrifice of their minds. But scars heal and memories fade; debt and financial issues, however, are always oh so close at hand. To know that My financial domination slaves make that sacrifice in order to make Me happy sends shivers down My spine. There have been MANY a night when I have gotten a sizable tribute and then immediately jumped one of My boyfriends because of it. To see My slaves putting their Mistress before themselves is always a thrill, and it's the way it should be!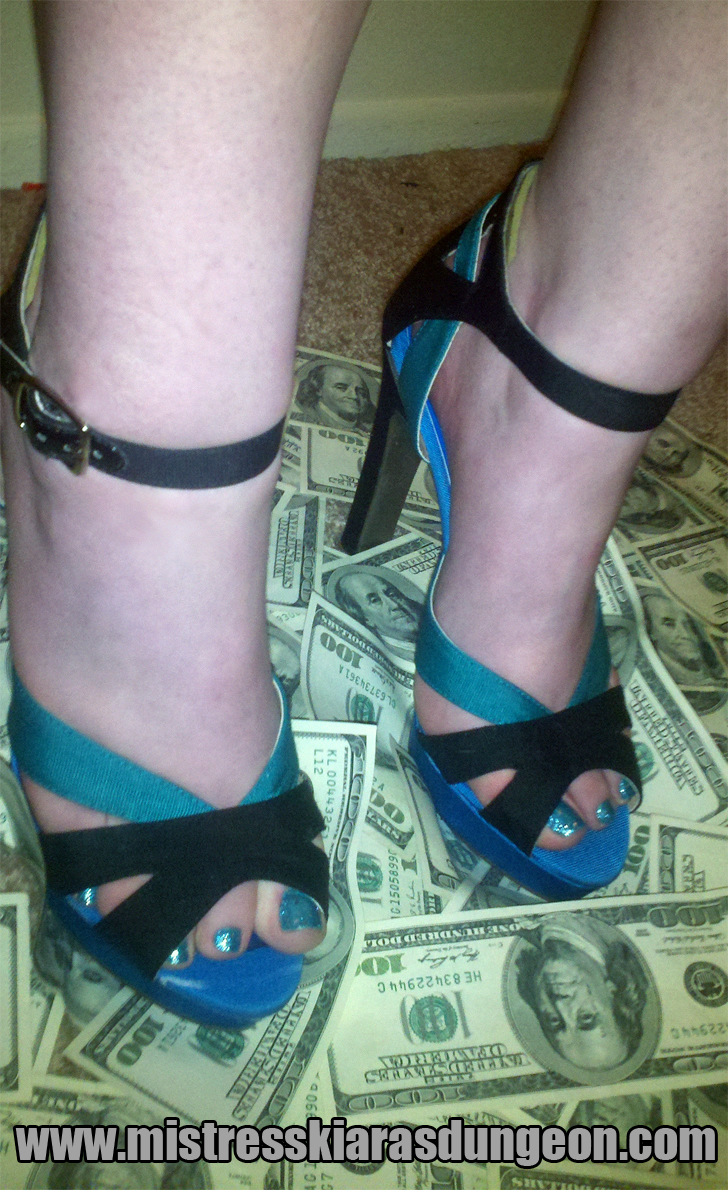 Many who claim to be financially dominant (often referred to as 'Insta-dommes') say that there is nothing that the slaves get in return from financial domination. This is just plain not true. As with any other type of femdom relationship, I give My time, My control, My Dominance, My sincerity, and I allow My slaves just a glimpse into My world. For that, My financial slaves and I feel that there is no possible way that they could pay Me back. No matter how many gifts or tributes they send, no matter how many jobs they get, no matter how many sacrifices they make, they could never make a dent in their debt to their Goddess.

The financial subs who serve Me online often tell Me that they enjoy financial domination because it gives their Mistress more control even if there are thousands of miles separating us physically. They tell Me that whenever they make ANY purchase, I am the first thing that they think of. And I love that! Knowing that because of My financial domination you are thinking about 'can I afford to go to do xyz with my friends?" or "Can I afford this expensive meal with my girlfriend?" That is true control, no matter how far away you are.
But My enjoyment isn't limited to just distance play. Far from it! I enjoy cash point meets with local boys or financial domination subs who are traveling to My area. I've even done a few while on vacation far from home! Financial domination in person is wonderful! I've had boys take Me shopping and carry My bags, or just meet Me somewhere, tribute Me, and go home. Either way, I've always gotten a 'thank you' message from them after the fact ;3
Financial domination is the biggest section of all of My clip stores. Here is just a small selection of My financial domination clips: