So I was taking My nightly bath last night and I decided to use My bath bomb that I picked up from Whole Foods the day that Mistress Malvasia and I went out to lunch with that German pay slut. It started out fine, I ran the bath, plopped the bath bomb in, and sat back to relax.
But after a couple minutes, I found Myself staring at the bath bomb… It spun and wiggled as it fizzed and broke apart, as if it were struggling against its fate. I picked it up, keeping it under water, and watched the 'smoke' roiling out of it. I kept turning it around under water, looking at all the facets and divots of it as it slowly came apart in My hands. I was entranced.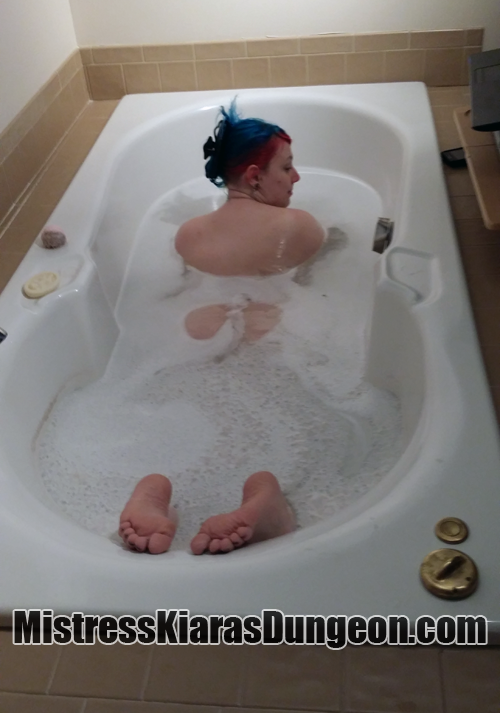 f
I was incapable of stopping Myself from picking off the little bits that stuck out as softer than the rest. And what's more, I found Myself grinning the whole time. As it started to get toward the end, the bath bomb started to fizz and 'smoke' faster. But it wasn't enough. I grabbed it in My hands and crushed it, watching huge plumes of 'smoke' flow out from between My delicate fingers. I ground what was left of the bath bomb into powder and let it go. Only then did I lay back to enjoy My bath.
But as I lay there in the bubbles with the jacuzzi jets massaging My back and legs, I started thinking about that insatiable need to pick at the weak spots of that bath ball, and how that is basically a metaphor for My existence as a Domme (both findom and femdom). Financial Domination & Destruction are simply who I am, not just what I do. When I meet a potential new sub, be it online for a findom session, on the phone through Niteflirt, or in person for a real time femdom session, I can't help but study them closely until I find their weak spots. And then, once I've pointed them all out to Myself, I start to poke at them.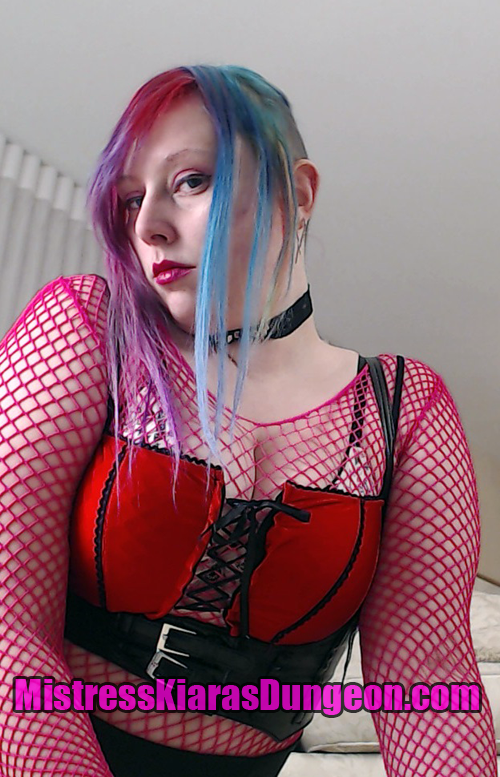 I'm gentle at first, they probably don't even notice to be honest. If they do, they shrug it off and ignore it. But as the session or meeting wears on, I become more insistent upon getting the reaction I want… I make the weak spots I've sought out grow, causing wounds in psyche of the sub in question. If he hasn't noticed it by this point, he soon will – but it doesn't matter, because it's already too late.
When I make demands of My subs, there is always a reason for it, even if it is not clear to them at the time. The timing, the amount of the tribute, the exact nature of the femdom assignment, all of these facets are carefully thought out and planned by Me. From the moment a sub shows Me weakness, I begin planning how to tear that little niche in his armor apart, using all the tools at My command to widen that small breach in his hide to a gaping wound… And I love every minute of it.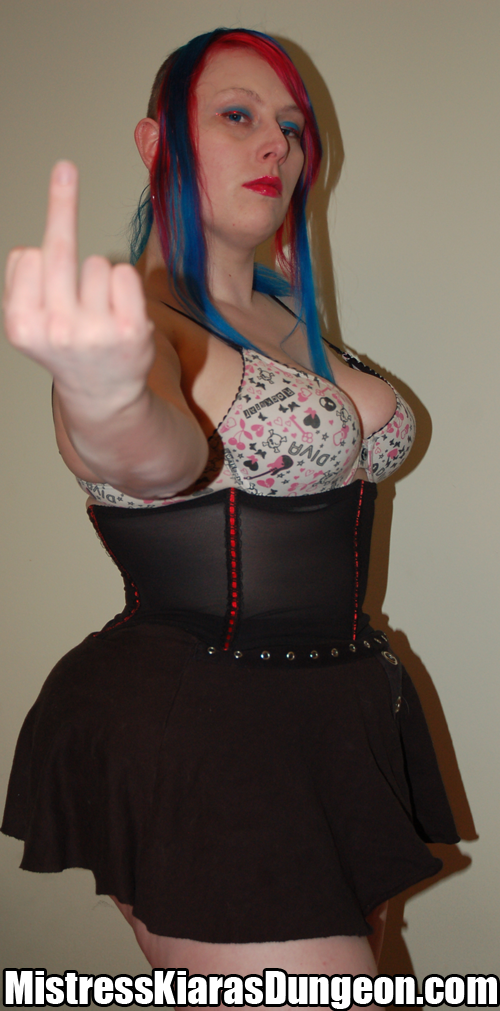 Just like My bath bomb, you wiggle and writhe; you try to escape your fate, but I am too strong. I am too smart. I am too Perfect. And then, unlike the bath bomb, you begin to enjoy it. you don't only enjoy it, you CRAVE it. you BEG for it. Even knowing that you will be destroyed by Me, you NEED Me. you know that, as soon as you become useless to Me, you will be crushed by Me and forgotten to dissolve into the periphery of My life.
But unlike the bath bomb, you can, and more often than not DO come back. you gather what little of yourself you can and contact Me again. It may not be right away – sometimes it's YEARS down the line, after I've already all but forgotten about you completely. But when you come back to Me, you are already broken… you may THINK you've mended your wounds, but you are just fooling yourself.  And what's more, I already know all of your little weaknesses… I know just exactly what buttons to push, what words to say, what assignments to give… I know when to demand tribute, when to simply ask for it, when to slyly suggest it, and when to simply mention a trigger word or two – findom, financial domination, gifts, servitude, be a 'good boy,' etc. And then, just like before, you crumble before Me.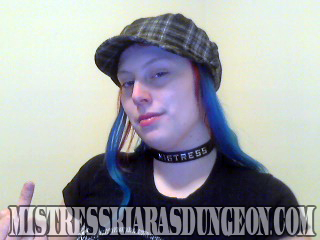 But there is something different when a sub returns to Me. When a sub returns to Me after being destroyed by My wiles, he is changed on some deep, fundamental level. It's as though, deep down, he knows what's coming, and he's ready for it. Or at least he thinks he is… Sometimes he'll try to game the system once or twice – pretending that he doesn't have those weaknesses anymore, pretending that he's 'gotten over' his financial domination addiction. But we both know the truth… you'll never escape.
—
Want to start the sexy, vicious cycle? What are you waiting for? Do it NOW!


* My website – Mistress Kaira's Findom Dungeon
* My Clips4Sale – Buy My Clips!
* My Kinkbomb – Buy My Clips!
* My Clipvia – Buy My Clips!
* Call Me on Niteflirt – get 3 free minutes!
* Serve Me AND My Friends at Pretty Punk Princesses!


Want more sexy financial domination? Check out the latest news from the hottest findom Princesses and femdom Mistresses on the net at Greedy Goddesses!