I skipped last month's blog in order to fully enjoy celebrating My birthday properly, so you better enjoy and appreciate this month's!
Mistress's Birthday Was Great!
I'm sure that this will shock literally none of you, but My Birthday was amazing! I spent it with BF, baked Us a cake (He's celiac so We couldn't just buy one, plus I love baking!), and, of course, got a ton of tributes! Celebrate if you missed it by sending a tribute or buying Me something!

PS – this is NOT OPTIONAL for subs who are under a blackmail fetish contract with Me!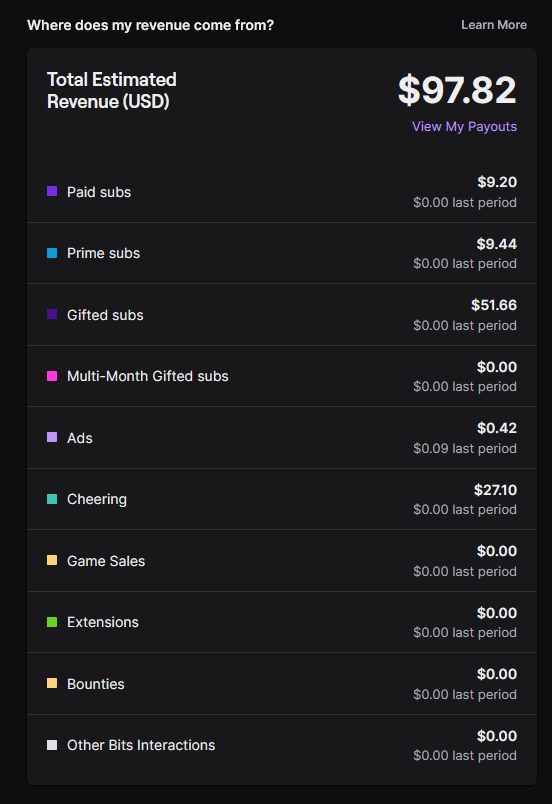 Another amazing thing that happened on My birthday is that I became a Twitch affiliate! That means that I can now make money off of just hanging out and playing video games on cam LOL! Honestly, I've been loving it! It's so much fun and it's a great way to connect with My subs on a more personal level. We get so caught up in the D/s side of things sometimes that we tend to forget that there's an actual human on the other side of the computer.

I'm still offering gaming together, but now those who can't/don't play can watch Me game too. Be sure to subscribe and use 'bits' to do random things – that's how I get paid! Those with Amazon Prime can subscribe for free 😀  You can also just watch and hang out in chat, suggest games for Me to play, etc. I've already given away a few games on stream as well, and will continue to host game giveaways when we reach bits milestones, so subscribe and never miss a stream! Also, I am still offering femdom & fetish sessions during My scheduled hours, even if I'm streaming on Twitch! I will just pause the stream, do the session, and then go back to streaming. Simple 😉
I'm still continuing to move all of My too-sexy-for-Twitter content to LoyalFans, a platform that has had no problems adhering to the new adult content guidelines. I've been focusing lately on releasing clips there for free, and I'm running a permanent sale of 'first 3 days free for new subscribers' just because I know that once you subscribe you won't be able to resist seeing more of My sexy fetish content! Don't miss out on all the hot pictures and videos that I'm posting there every day, go subscribe!
$10K Club for a Long-Term Financial Blackmail Sub!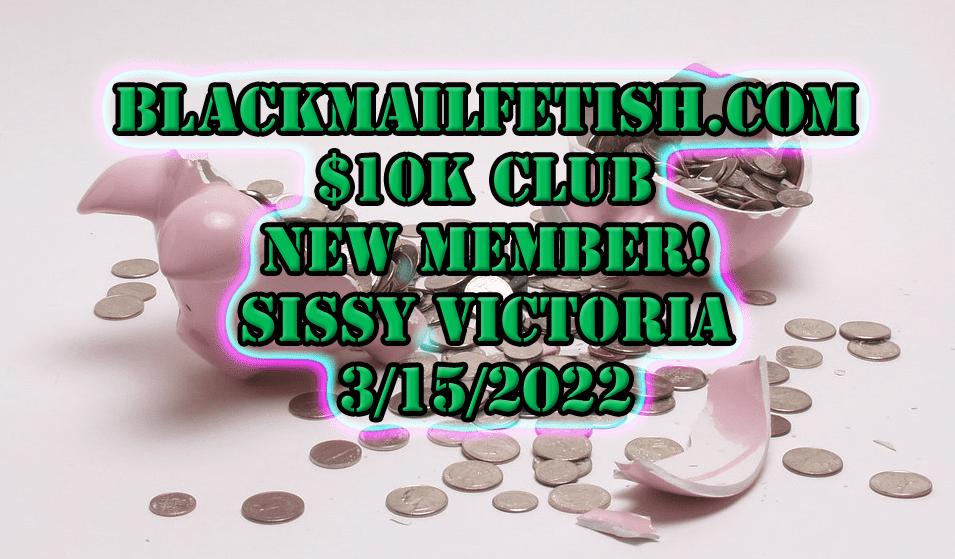 So one of My long-term (though somewhat flaky) financial blackmail subs has achieved a goal of his – joining the $10K club! We went through all of his transactions together and figured out the total, which was just shy of $10K. So he decided to be a good blackmail sub and pay the remaining balance. you can read more about his journey in his blog post on BlackmailFetish.com!
Custom Issues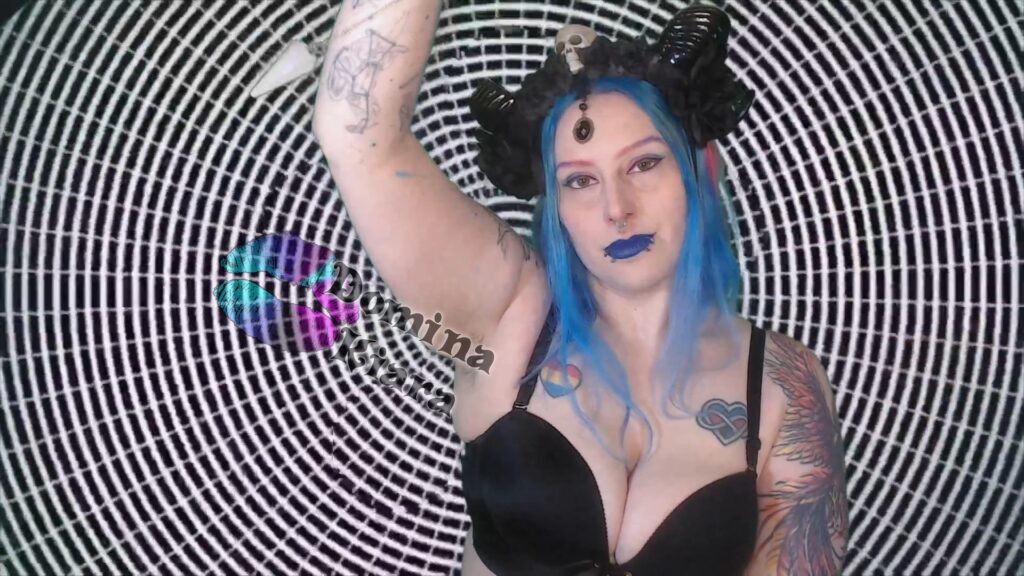 So I know that some of you are still waiting on custom clips. As it stands right now, I have 4 customs that need to be finished. One is recorded already (the femdom hypnosis one from above) and the other 3 need to be recorded still. The issue I'm having is with Adobe. No big deal, right? Just buy new software. Well, I did, and UPS sent it to the wrong damn address! So now I'm fighting with them to get software that is powerful enough (and not as buggy!) to do what I want with the clips. I apologize for those who have been waiting for your custom femdom clips, and for those who have noticed that I have not been putting out much new content lately. This is why – I don't want to release new content until the custom fetish clips are sent out.
Just wanted to remind you that I have a new twitter  – @TheDominaKiara so go be sure to follow Me now and get all of My safe for work femdom & fetish updates – like this one!
https://twitter.com/TheDominaKiara/status/1516258465177640964?s=20&t=J1l5O5ID95JvrHY0yh5GsQ
I am happy to say that I am now a proud member of the Descent Hypnosis team! If you want to listen to the other lovely hypnodommes on the channel, click the link above! Everyone there has been great and super supportive, so I highly recommend them! Don't miss out, go listen now!

Another of My favorite fetishes of course is small penis humiliation. That's why I made rate my tiny penis; a free website dedicated completely to tiny pindicks showing off their short comings for Me and My Domme friends to laugh at lol! We average between 200-600 views every single day from other tiny dick boys and the Mistresses like Myself who love to laugh at them. Want to feature your little dick for free small penis humiliation? Check out the site and get your pinidck posted LOL!