Last month was full of Blackmail Fetish and Brainwashing, and I honestly just love that for Me. Keep it coming, pets! Here's what else has been going on in My Perfect life.
Good Birthday Was Good

My Birthday was AMAZING, as well it should be! This is just a small collection of My favorite gifts I got this year, but there were tons more tributes and a few more gifts sent as well. I think I still have something like $650 in Amazon Gift Cards that I haven't spent yet lol! Did you miss the celebration? I'm always happy to receive late gifts as well. Get your ass over to and buy Me a gift yourself, or check out My

tribute page

and just send over some sexy cash to make Me smile!
Real Time Sessions Starting the 20th!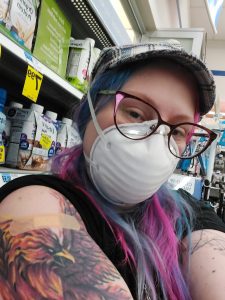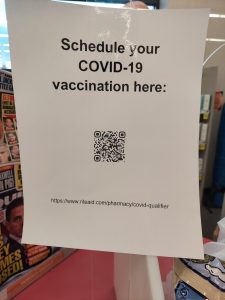 I got My second and final shot last month. That means I can start doing real time domination sessions this month! I'm so excited!!! I'm planning to start doing real time again around the 20th of this month. This week, I will start contacting those who paid to be on the wait list. If that's  you, you will be contacted via email in the order in which you were added. Everyone else, head over to the

sessions page

and book a real time session for yourself! I will require proof that you have been vaccinated as well. If you haven't yet set up your vaccine appointment, use the image above with the QR code to find a Rite Aid pharmacy near you to get your vaccine!
Blackmail subs Galore!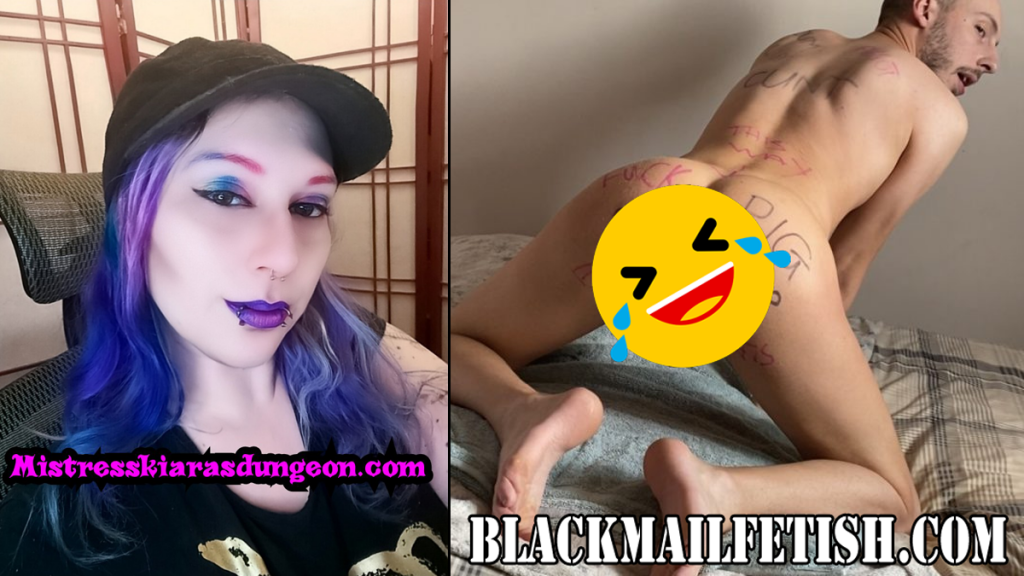 Blackmail fetish and exposure public humiliation are truly My favorite fetisehs, so I was ecstatic to have several new subs approach this month for both! Click the image above to check out all of My sexy femdom blackmail content, including charlie barnett's blog (the loser pictured in the above image lol) and information on starting your own blackmail fetish contract or just being exposed by Me!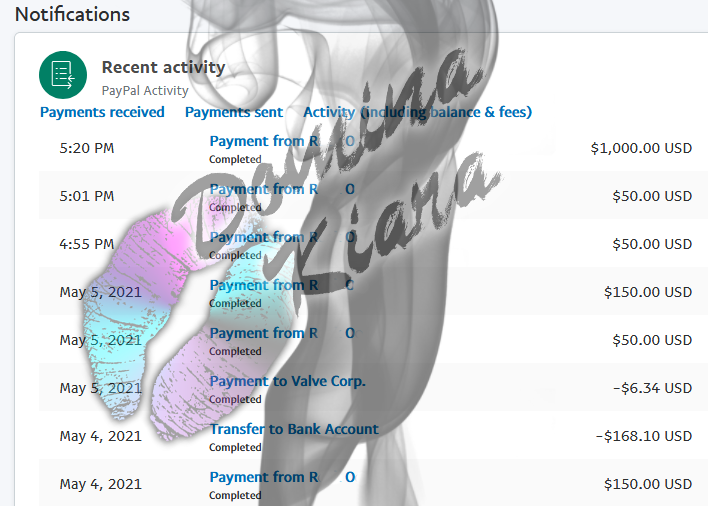 I also had another blackmail sub who DIDN'T want to be exposed but couldn't stick to his contract this month… he paid to get the information removed from My blog about it (that's the $1000 tribute you see above) but I bet you he'll fuck up again… lol blackmail subs are so fucking predictable. you SAY you don't want to be exposed, yet you persistently break the contract and force My hand lol.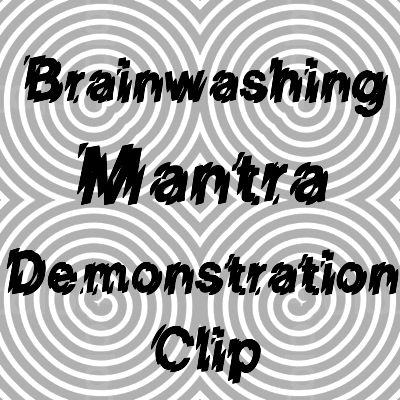 While we're on the subject of My favorite fetishes, let's talk about brainwashing! I totally mindfucked a new sub last month to the point where all he did was repeat the same phrase over and over for like 15 mins lol! I recorded the whole thing for you to see,

Buy the clip here

!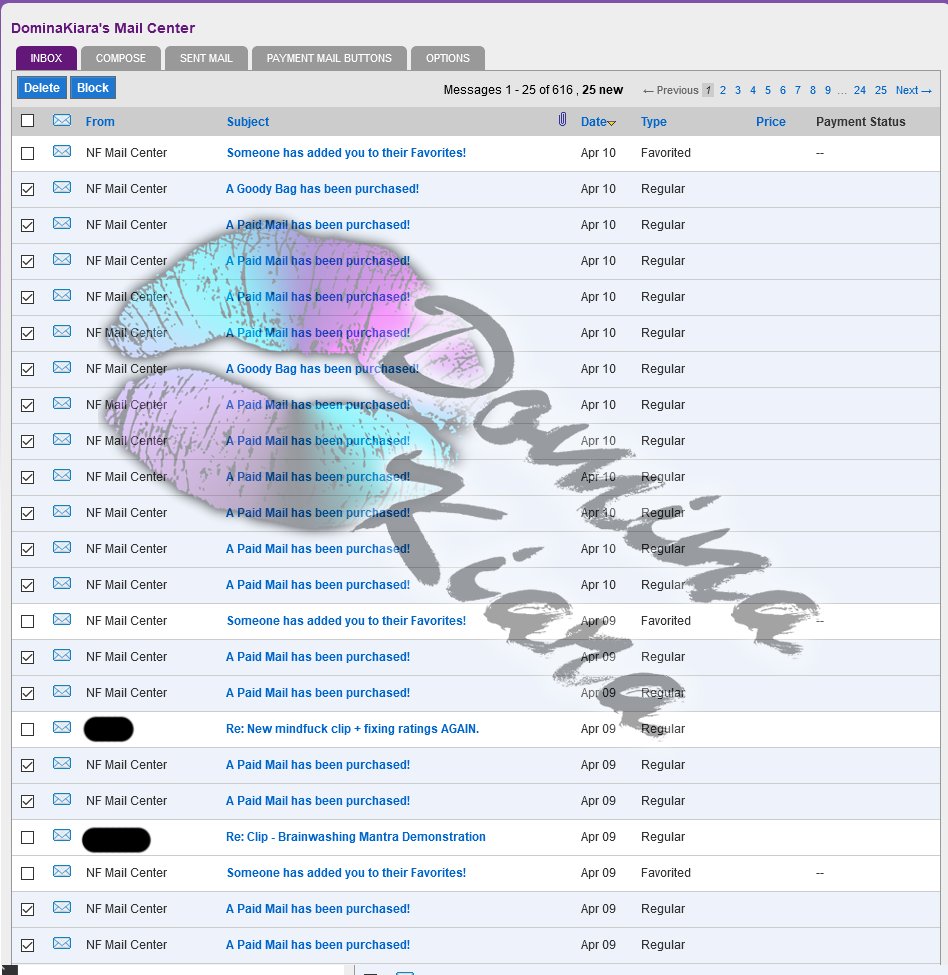 But don't take my word for it… This clip jumped up to a 'best seller' in less than a day! All the purchases above are just for this one brainwashing mindfuck demonstration clip. Check out the tweet below from one of My many satisfied customers…
I think this is some kind of record! My newest clip, Brainwashing Mantra Demonstration, has moved into the 'Best Sellers' category on My site in less than 12 hours!https://t.co/JDWHmdLO74

Don't miss out, buy it now for yourself and become a hypnotized, mindfucked drone for Me! pic.twitter.com/bHQRZZ2FuA

— Domina Kiara (Dopa-MEAN Queen) BLM & ACAB (@HypnoFemdom) April 10, 2021
Dumped BF-2
So not ALL of last month was great… I did end up dumping BF-2. I won't go into specifics, but it was a long time coming and I probably should have done it sooner. That means that as soon as I'm back to taking real time sessions, I'll also be back to going on dates. Not with you, of course… lol! I don't date subs; I cuck them. And since I'm poly, I still have My amazing BF-1 to cuckold you with, so don't worry about that. I'm still getting all My needs met >:)

Another of My favorite fetishes of course is SPH. That's why I made rate my tiny penis; a free website dedicated completely to tiny pindicks showing off their short comings for Me and My Domme friends to laugh at lol! After dealing with the malware issues last month, we're up to averaging between 200-600 views every single day! Want to feature your little dick for free small penis humiliation? Check out the site and get your pinidck posted LOL!
Want 10% off on My clips?
Join My mailing list

! Every month, subscribers get a new coupon code for 10% off on purchases in

My IWantClips store

! You'll also get free exclusive content & additional coupons. It's free, so what do you have to lose? Subscribe now!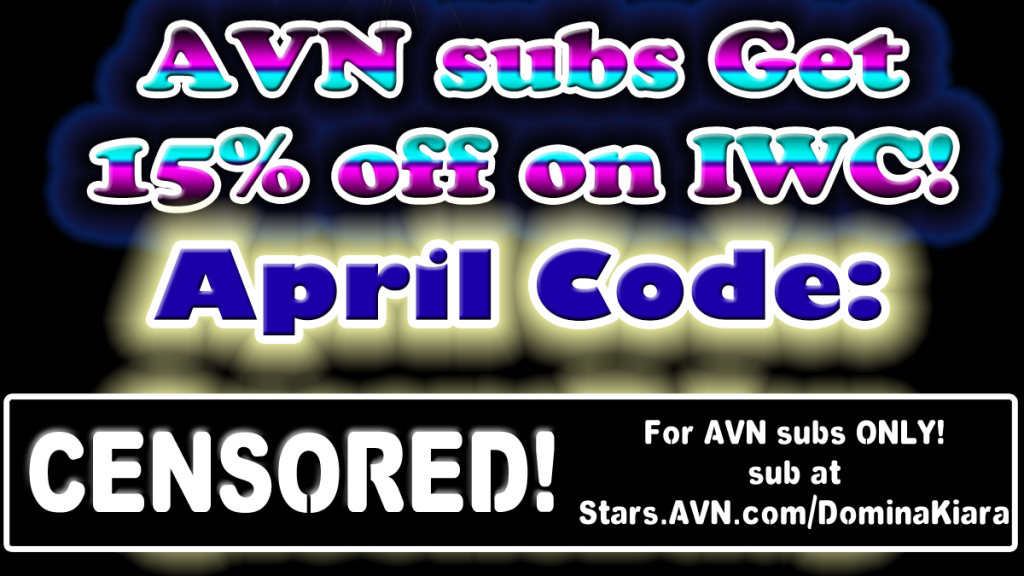 New Clips & Pics
That's it for now, pets. As I mentioned above, I got the vaccine last month, celebrated My birthday, and dumped a BF, so I only added a couple new pics to My femdom gallery and released 1 new clip (along with the brainwashing mantra clip above). However, I did remaster another 3 clips that are now 100% FREE for LoyalFans subs, and it's much cheaper to subscribe than to buy them all individually. Of course, if you're dumb, enjoy paying more than is necessary, or just don't want to see My other sexy femdom & fetish content, you can buy them via the links below, or send Me a message to let Me know what is your preferred payment processor from those listed on

My tributes page

.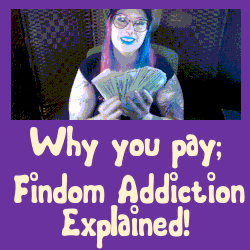 Things change, and sometimes you gotta revisit and update ideas that you once thought were correct. That's what this clip is. I rewatched My old (10+ years old!) clip about why subs pay Me as their findom Mistress, and I realized that I had grown and learned SO much over the years that I had to make a new (and better!) one. I know you'll enjoy this new clip, and if your reason for serving financial Dommes like Me doesn't fit here, tell Me what your reason is!
---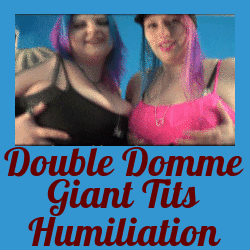 100% FREE for LoyalFans subscribers!
Dom Mal brings Their sexy 38 Js and I lend My glorious 36 Ds for you to drool over and worship. Watch as We bounce, squeeze, and tease you with Our massive boobs for nearly 5 mins. Can you resist? Or will you become Our helpless boob zombie?

NOTE: This clip was made before Dom Mal transitioned. They are gender fluid and now prefer gender-neutral pronouns They/Them.
---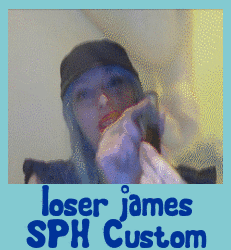 100% FREE for LoyalFans subscribers!
sissy loser james sent Me a HILARIOUS clip of him playing with his little dicklet and I just HAD to make a clip humiliating him about it LOL! Hope you enjoy seeing his pathetic excuse for a pindick as well as My cruel ridicule of it for over 8 mins!
---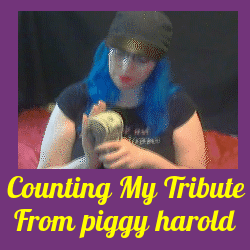 100% FREE for LoyalFans subscribers!
I went to Chicago to visit piggy harold. When I got home, I made this clip of Me counting his tribute – which he kept in a smelly sock LOL! Fucking weirdo! So here you go, harold – this one's for you!
Find Me Here: All My Links
Amazon wish list: http://www.amazon.com/wishlist/3C5E4AZCW0649
Follow me on Twitter: @HypnoFemdom
email: dominakiara@gmail.com
Follow your femdom Mistress and share My content: