Happy summer! Things are FINALLY heating up here in Michigan, and I've been enjoying it a LOT! I've been releasing a ton of sexy femdom content too. Here's what's been going in My perfect life so far…
Back in the Dating Game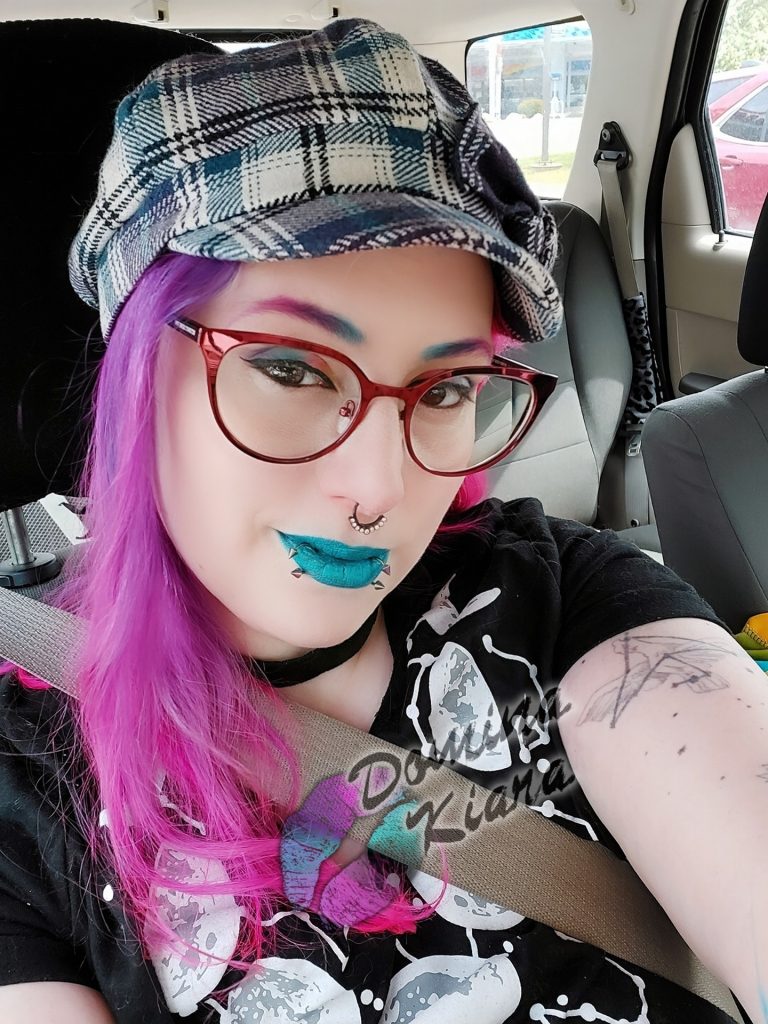 I announced last month that I dumped one of My partners. Well, I'm still poly, so that means I'm back in the dating game! What does that mean for you, My submissive pet? Do you FINALLY have a chance to date your Mistress!? LOL, no. Keep dreaming. I would NEVER date a sub. All this means is that I'll be going on more dates, which means more cute pictures and more days off too. I'll still be doing My best to stick to My weekly schedule, but I will definitely not turn down a date with someone cute on account of YOU.
Gardening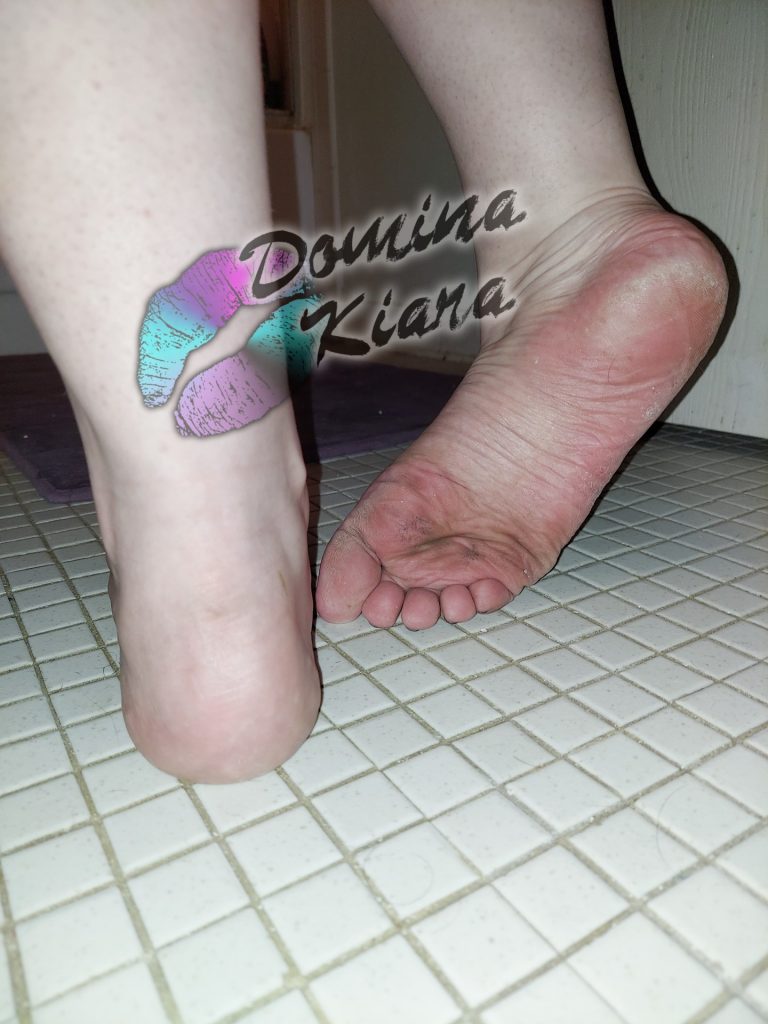 I have been LOVING gardening this year! And I know My foot fetish addicts out there LOVE to see My sexy feet all nasty and covered in dirt and filth. So I've decided to garden either barefoot or in sandals this year in order to give you all a weekly treat! I'll be taking pictures of My feet whenever I come back from the garden just for you! But don't get TOO excited; most of the pics will be posted on

My LoyalFans Stars

or will be purchasable in

My shop

for non-subscribers. Some of these pics cost almost as much as a 30 day subscription to

My LoyalFans

, though, so don't be stupid; just subscribe! By the way, this preview pic is the 'cleanest' you will see My feet after gardening LOL!

How strong is your faith in your religion? In this over 21 min clip, your Demon Queen takes you logically through why it just makes sense to convert to Satanism like I did. I address the 10 commandments, the Satanic Bible, & the 7 Tenets of the Satanic Temple to show you why the path you're on is just wrong. Will your faith stand up, or will you fall before My logic and become a convert for Me? Buy the clip and find out!
Good pets Get Rewards!
https://twitter.com/HypnoFemdom/status/1400568354092486663?s=20
Many of you know about davros, but in case you don't here's a bit of background. he has been serving Me continually for well over a decade, and he has yet to be surpassed in his servitude by anyone. davros does all the boring background work on

Rate My tiny penis

, and also makes some awesome pic manipulations, gifs, and femdom artwork for Me to use and enjoy, like this one:
Since davros has been such a good sub for such a long time, he has the unique privilege of being in a polyamorous relationship with… My socks LOL! The clip in the tweet above is his reward from his 'girlfriends' for having  gone above and beyond even what he usually does for his Mistress! Other subs – take notes! This is how to please your Domme! And good boys who please Me ALWAYS get rewards…
New Green Screen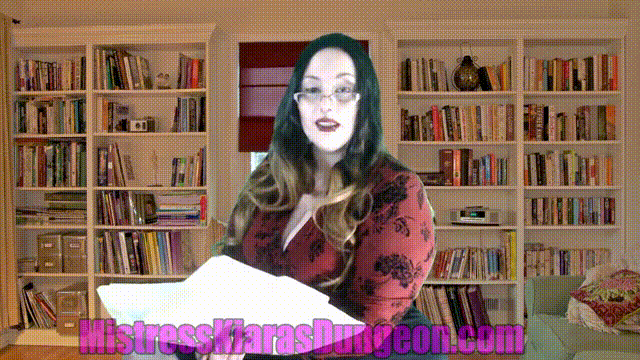 Some of you may remember the clip above,

Therapist or Succubus? Total MIND FUCK!

It was My first ever green screen clip, and it was a BITCH to film and edit! I had purchased the 9 x 15 ft green screen, and My hair had a bit of green highlights mixed in with the blue, which made it extra difficult. Since I LOVED how this femdom clip came out (and many of you did too!) I've decided to get rid of My huge, unwieldy green screen and put a new one on . Because My subs are so wonderful to Me and want their Goddess to be happy, it was ordered within just a few hours of Me adding it LOL! Once it arrives, you can expect many more sexy fetish clips with awesome effects like the one above!

Another of My favorite fetishes of course is small penis humiliation. That's why I made rate my tiny penis; a free website dedicated completely to tiny pindicks showing off their short comings for Me and My Domme friends to laugh at lol! We average between 200-600 views every single day from other tiny dick boys and the Mistresses like Myself who love to laugh at them. Want to feature your little dick for free small penis humiliation? Check out the site and get your pinidck posted LOL!
Want 10% off on My clips?
Join My mailing list

! Every month, subscribers get a new coupon code for 10% off on purchases in

My IWantClips store

! You'll also get free exclusive content & additional coupons. It's free, so what do you have to lose? Subscribe now!
New Clips & Pics
That's it for now, pets. I also updated

My gallery

this month with all My hot new free femdom pictures for you to worship! But remember to

pay your cum tax

if you make a little mess… LOL! Besides the new succubus clip above, I have also added 2 more new clips and 2 more nasty dirty feet pictures. One of the clips and BOTH of the pics are 100% FREE for

LoyalFans subs

, and it's much cheaper to subscribe than to buy them all individually.
Of course, if you're dumb, enjoy paying more than is necessary, or just don't want to see My other sexy femdom & fetish content, you can buy them via the links below, or send Me a message to let Me know what is your preferred payment processor from those listed on My tributes page.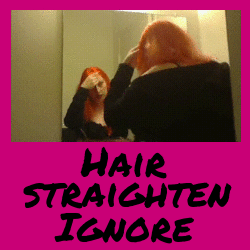 100% FREE for LoyalFans subscribers!
you are so fucking pathetic. It's that simple. you sit and watch My clips, not contacting Me, hiding from My greatness… My perfection… In this 8 min clip, I'm giving you a chance to watch Me straighten My perfect punk hair. This chance is perfect for you; you can stay out of sight, out of mind, and still glimpse a tiny part of My life… What I offer you is more than you deserve… Embrace this opportunity, bitch. Buy it now!
---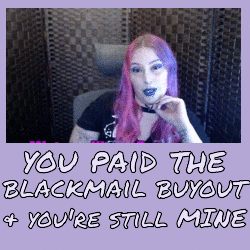 you paid the buyout clause in your contract, but guess what? I STILL have all your pics & info, not to mention a few hilariously humiliating videos you sent Me! There's NO WAY I'm gonna let you go! I'm having WAY too much fun using you, bitch! you're gonna be Mine forever if I say so!
---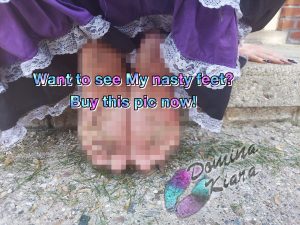 100% FREE for LoyalFans subscribers!
Just a quick pic I had My BF take of My feet after I got done in the garden… They're GROSS, so I know you'll love them LOL!
---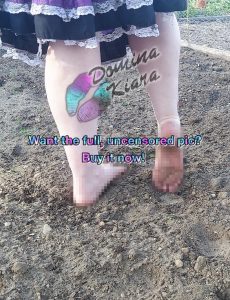 100% FREE for LoyalFans subscribers!
Another gardening feet pic, but this one was taken while I stood barefoot in the garden. Look at all the gross dirt on these sweaty feet! you want to lick it off, don't you freak? LOL!

Find Me Here: All My Links
Amazon wish list: http://www.amazon.com/wishlist/3C5E4AZCW0649
Follow me on Twitter: @HypnoFemdom
email: dominakiara@gmail.com
Follow your femdom Mistress and share My content: