Took some personal time off but I'm back now and ready to keep kicking ass!
Twitter Issues
So as a lot of you know (and love Me for), I am an opinionated bitch. I made the "mistake" of calling someone out for being racist last year (I think? I don't keep tract honestly) and suddenly they made a new Twitter account to attack Me with and now all My twitter accounts (including My personal ones and My backup ones and the one for Rate My Tiny Penis) are suspended.
I will keep everyone posted on whether or not I get them back obviously, but I am not hopeful. My long-time subs will remember that I got My last account, @DominaKiara suspended at around 10K followers. That means that I will probably be making a new Twitter account soon and starting 100% from scratch. Keep your eyes here so you can be sure to follow it!
So I'm sure any clip addicted subs have heard by now, but IWantClips has decided to review every single clip ever uploaded for sale on their site. They have gotten rid of any that have not sold after being up for 6 months, and they are also individually watching each and every one to make sure that they adhere to the ToS. That means that some of My IWC clip links in My shops page may not work. I am a big fan of having you pay Me via Cashapp, Venmo, or Amazon gift card for clips anyway, but if you insist upon using another site, try My Niteflirt or Clips4Sale.
Vacation's Over
As I said, I took a break for personal reasons, but I'm back now! If you're waiting on a response from Me and haven't received one, feel free to send Me an email or Niteflirt message. As stated above, I no longer have access to My Twitter account, and this is the second time that this has happened, so if you sent Me a Twitter message then there is no way for Me to see it. I always encourage email as the best means of contacting Me.
Findom Addict Came Crawling Back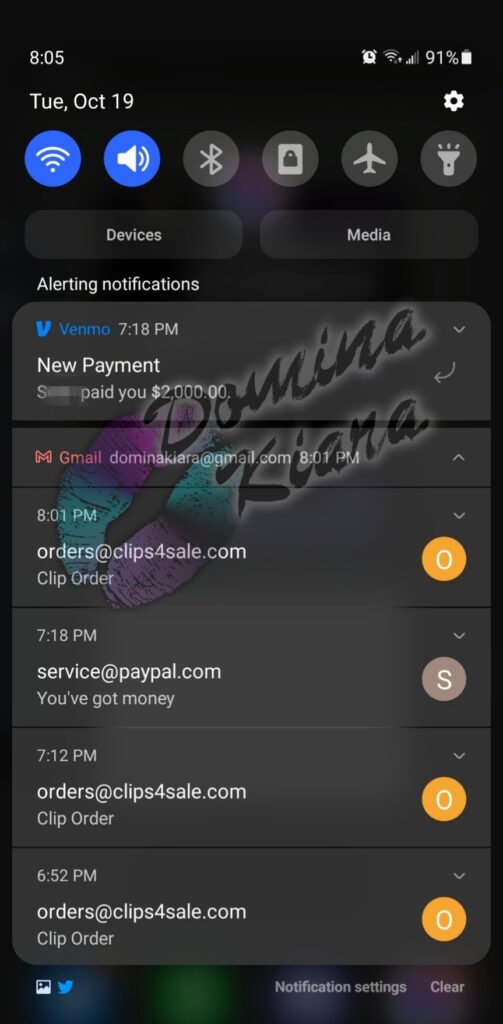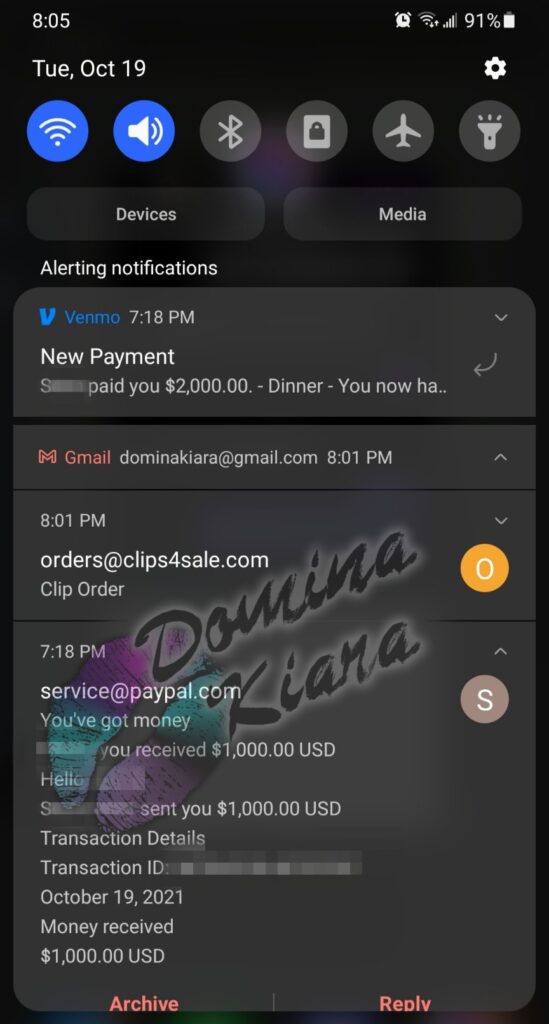 Enough of the bad news, let's see some good news! As soon as I came back, I had an old addict come crawling back too! This sub has spent thousands on Me in the past, and he hasn't disappointed this time around either! Unfortunately he ran away again (they always do) but not before I extracted another few thousand dollars from him lol. He's My biggest spender so far since My vacation ended but I'm sure someone else will come by to blow him out of the water lol!
New Hair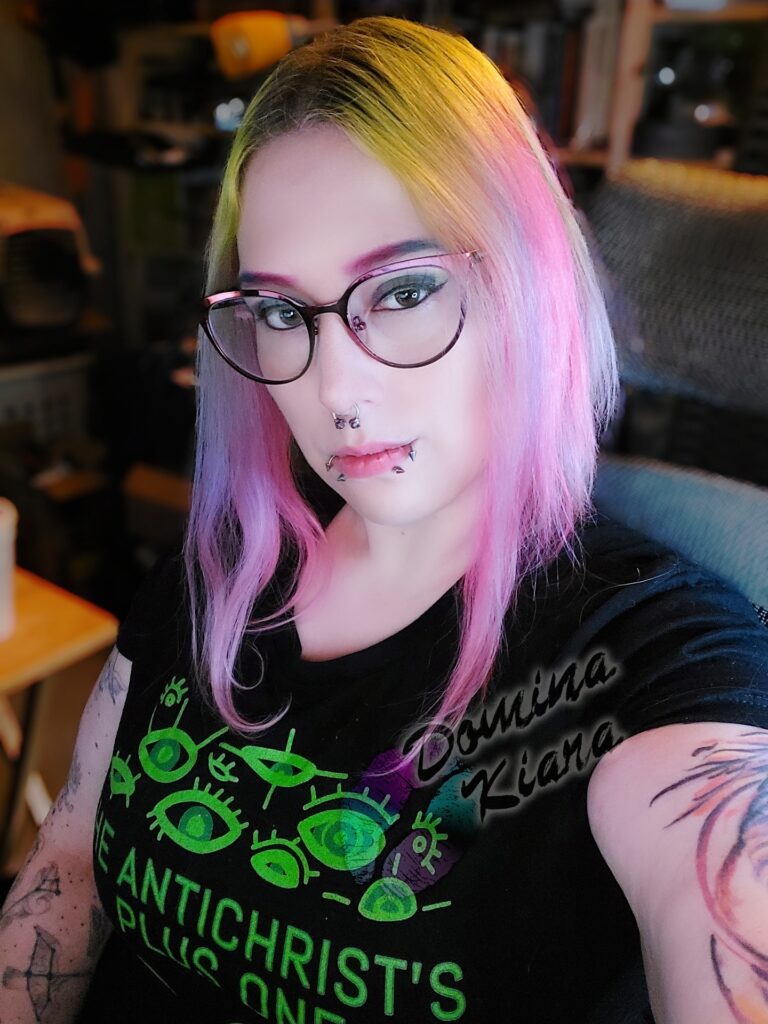 More good news – your Mistress got a sexy new haircut! It's so much easier to take care of and I think it frames My face very well. I'd ask what you think, but honestly I don't care that much. I'm happy with it, and that's what matters.
No More doughboy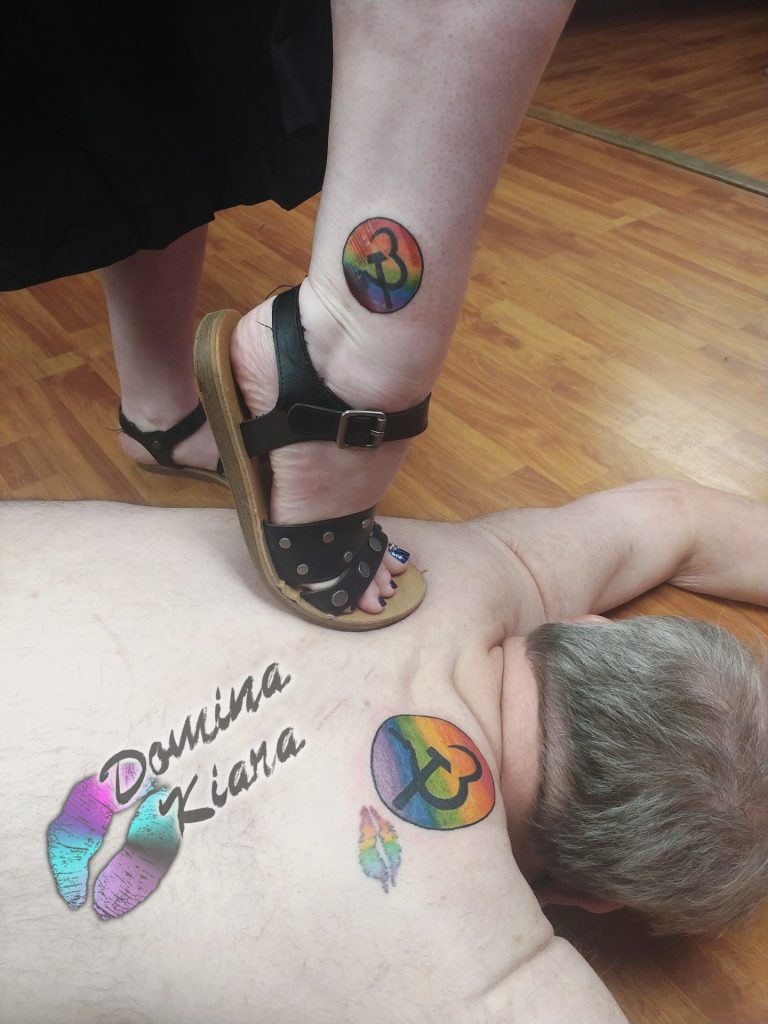 Speaking of getting rid of things that no longer work, doughboy is no more. he was caught cheating on Me and then tried to blame his lack of communication on the fact that I am a professional who requires money in exchange for interaction with Me. I'm sure he will be seeking out other local Michigan or Ohio Dommes, so if he comes to you and you want the full story feel free to send Me a message. I may write it up in a blog at one point, but I really can't be bothered to care enough anymore. he, of course, signed a model release though so I do have the rights to continue selling all of the content (pictures and videos) that I created with him. I hope he enjoys having My lips and a matching tattoo with Me on him for the rest of his life, or at least until he decides to go through the painful process of getting them either covered up or removed LOL!
Continue reading Welcome your Femdom Queen Back Plus Twitter & IWC Update! →