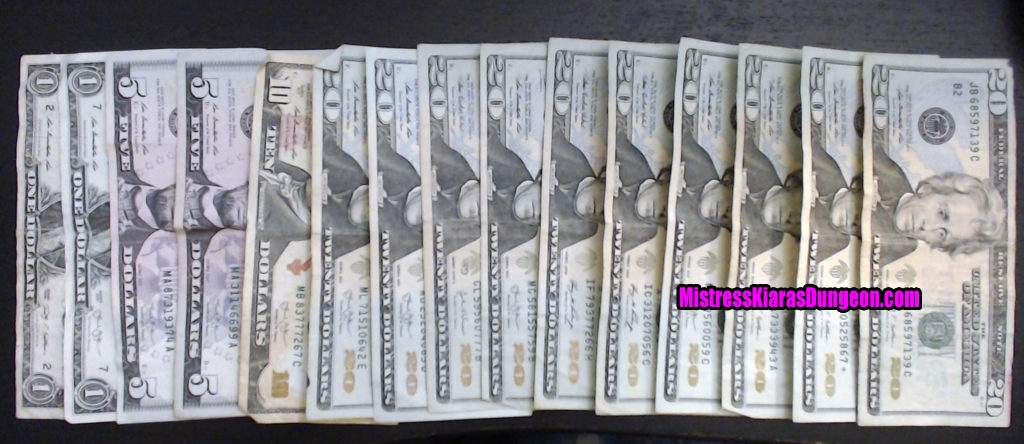 So if you've been following My Twitter – @DominaKiara – then you know that I have been getting really into cash point meets! Cash point meets are just what they sound like – a financial domination Mistress like Myself will go to a predetermined location to meet a sub. Once at the location, the sub will give the Mistress money. Sometimes it's a predetermined amount, sometimes it's just 'whatever Mistress feels like.' I, of course, prefer the latter form of cash point meets. This week I even had 2 cash point meets with the same boy, and he's actually starting to impress Me, which is no small feat as I'm sure you know. Before we actually met, he sent a small tribute to prove to Me that it was even worth My time to leave the house and meet with him at all. he said that he would give Me $100 to drop by the Taco Bell near My boyfriend's house the next day, so I did. This is what happened the next day during our cash point meet…
I walked up to him (he had sent Me a picture the night before so I knew it was him right away), held My hand out for his wallet, took ALL the cash inside, and then I left. Simple as that. And that's how it should be. As I was walking away, he told Me, "There's more than $100 there." I replied with "Good," and continued on to My boyfriend's house. I counted the money when I got to his place and there was well over the $100 for sure! It turned out he had $222 of My money just sitting in his wallet, waiting for Me to take it. I checked My Skype (GoddessKiara) and, sure enough, he told Me that I had completely drained him. he didn't expect Me to take all of the money in his wallet and leave him drained like I did LOL! But when we talked about it, he said he was very happy about it and that the money looked better in My hands and would do better in My possession than in his, even if that meant he had to take money out of his investment accounts to transfer them to his checking because of our cash point meet LOL!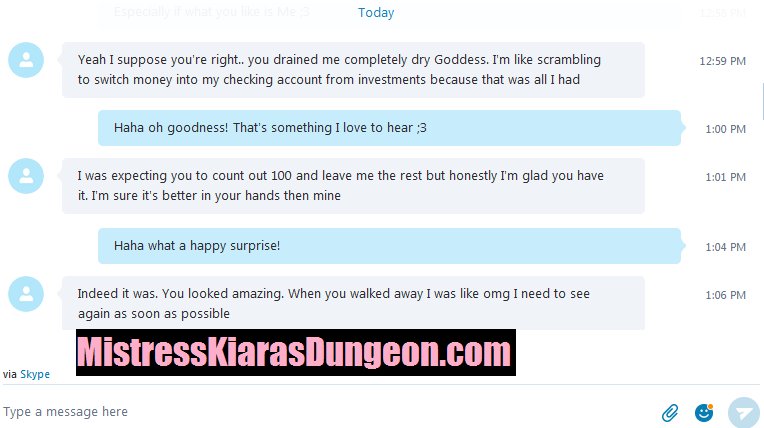 he even told Me how he makes some of his extra money. he owns his own business, but he's also an avid gambler, and he's apparently pretty good at it too! his finances must not have been hurting too badly because as soon as I got to My boyfriend's, he paid for a cam session, then sent 2 more tributes. Of course, it could just be the fact that he's already addicted to his financial domination Mistress after just the one cash point meet and therefore money is no longer something he thinks of as his. Instead he thinks of money in terms of a device that he can use better My life and thus be a part of it, even in some small way. "Your time is valuable, Mistress," he told Me through Skype, and it's so true. It's so very refreshing to have a sub who understands that. I may be a bitch, but I'm not a trained dog. I don't do what you want when you want just because you sent Me some cash. As many of you know, I don't even need the cash, I just want it, and I deserve it. I'm a Goddess, and serving Me is a privilege. And you will pay for that privilege, plain and simple.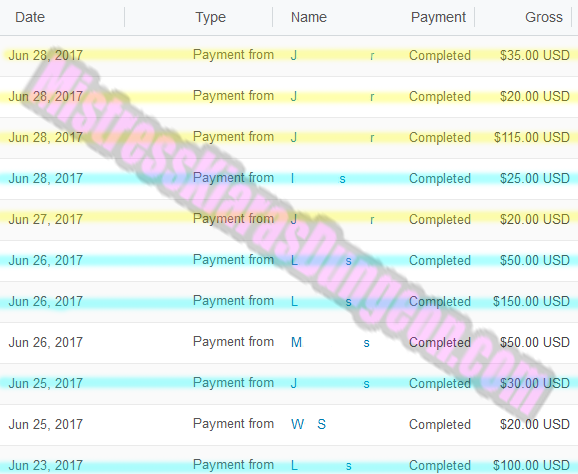 Looking at My paypal overview, Addict loser luis still has J beat for paypal tributes sent, but J comes out ahead with his cash tributes during our cash point meets for sure. The first tribute was $222 and the second cash point meet was another $100. That brings his total so far to $512. Not too shabby for a new boy, and it's extra fun since he's local, which opens up the possibility of more cash point meets, as well as real time sessions, which he seems very excited for! Speaking of sessions, during his cam session with Me the night of our first cash point meet, we had a lot of fun! We discussed everything from pain and impact play (he can't take too much, unfortunately, but there's always training…) to the potential of filming all kinds of new fetish content with Me. That means you can look forward to more new content in My clip stores soon, including foot worship, chastity and keyholding, ass worship, smothering, and maybe even pegging. he sure didn't seem to mind the inflatable plug in his ass LOL! he also enjoyed worshiping My Perfect Ass on cam while he stroked for it. I love that merely seeing Me on cam makes him so weak for Me… he said he wanted to give Me his chastity key, surrendering even his orgasms to My whims. J then asked to sign a blackmail contract with Me so that he was even more completely owned by Me… he set up another cash point meet for that Friday and told Me he would give Me his chastity key and kiss My feet in the parking lot while wearing panties under his jeans. Here's another clip I took of him:
While he told Me that he was embarrassed to kneel in the parking lot, he admitted that once he started kissing My feet he never wanted to stop! Can you blame him? Especially in these cute sandals and with My bright red pedicured toenails! After our fun in the parking lot, he treated Me to Starbucks, where we talked about our continued relationship moving forward. After, we went to Panera where I had him spend the last of his cash on a snack and drink for Me. he also went through the trouble of picking out the perfect card in which to deliver the day's $100 in cash for our second cash point meet. He even wrote a heartfelt letter in it. Isn't he just precious?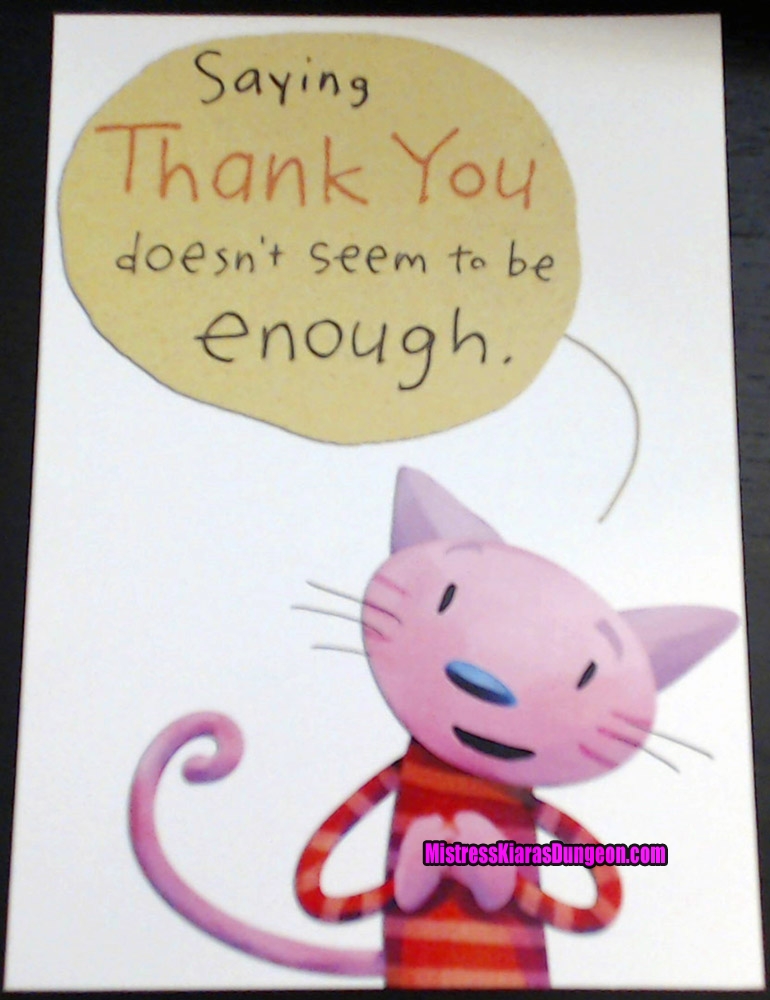 "Goddess,
Just wanted to take a quick minute to say thank you. Since the day I met you, you have bee the only thing on my mind. I can't thank you enough for allowing me to give myself to you and serve you with everything in me. My goal will always be your happiness. I look forward to this journey of submission with you. I am so very glad I found you.
With all that I am,
J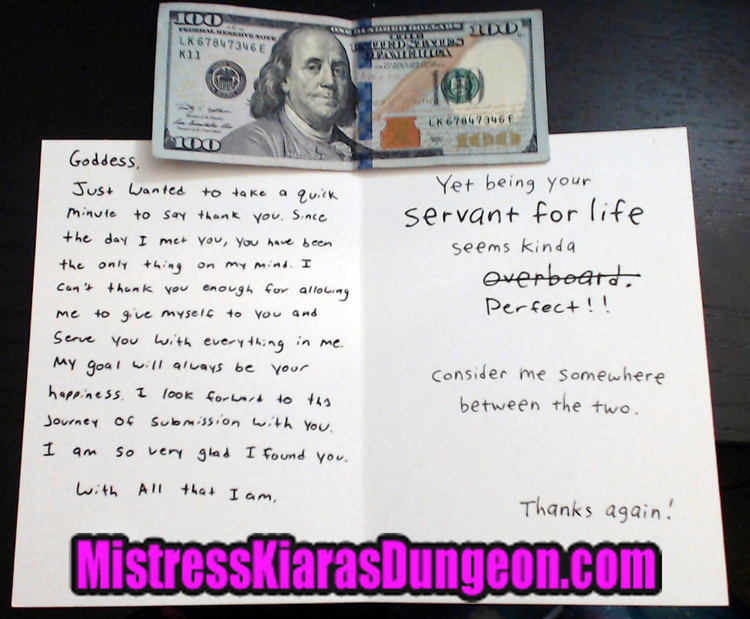 For our 'dessert' at Panera, I made him go into the bathroom and take a pic of the chastity device he was wearing for Me. It was so funny seeing him all locked up and in his bright red panties lol! I bet he was so nervous! The goal is to work up to keeping him in chastity for 3 months, but I'm sure we'll start much shorter than that. Especially since he's only been able to keep himself locked up for a couple days recently LOL! J told Me he can't wait to have a real time session with Me, and I have to say I'm definitely looking forward to it as well. he also signed a model release, so I will be filming the whole thing for My clip stores!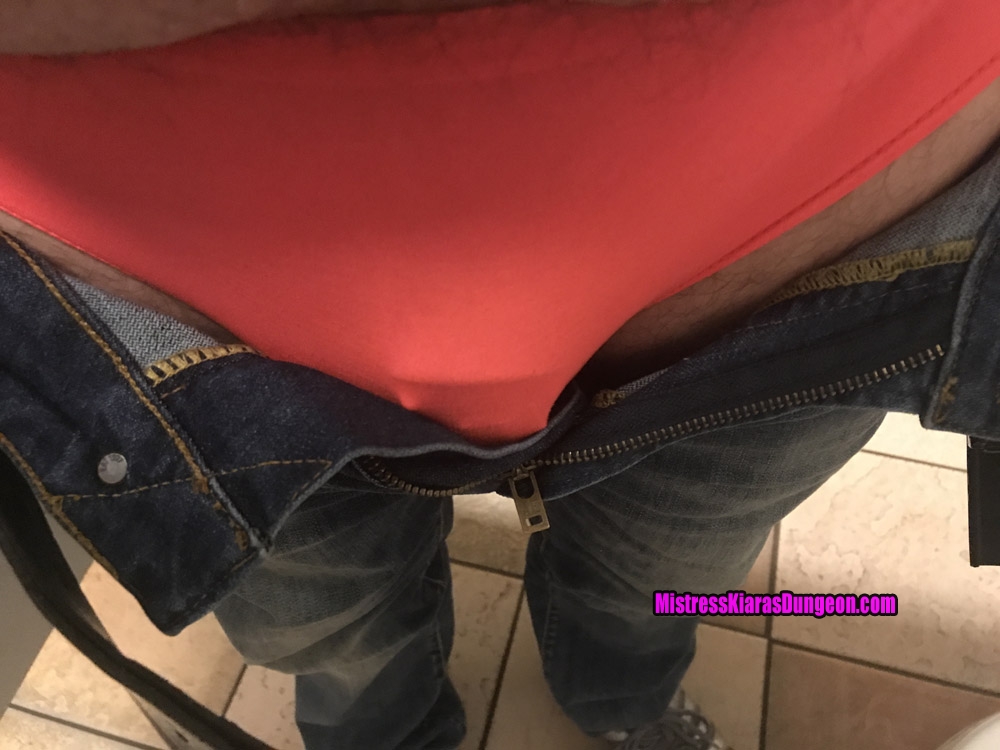 Speaking of My clip stores, I'm still working on uploading everything to all the different stores. Clipvia is dead, so don't even try to get any clips there. Those bastards still owe Me money, and I'm sure there's no way I'm ever going to see it. That means the only places you can buy My clips anymore are iWantClips, Kinkbomb, Clips4Sale, and Niteflirt.
This week, amongst meeting new boys and sessioning and doing cash point meets, I released 2 new clips for all of My clip stores:
The first is Trampling foot boy don with Princess Mandy. It's an older clip from Pretty Punk Princesses that I also added to My clip stores for your convenience The clip is just $9.99 and it's 8 minutes of sexy trampling fun! Princess Mandy and I make foot boy don lay down on the floor while We walk all over him. We kick him, smother him with Their feet, pinch his nipples with Their toes, and trample him until he's gasping for breath. A little bit of ball busting, TONS of humiliation, trampling, and foot worship – this clip is a must see!
I also released a brand new clip – Triple Domme Foot Worship and Humiliation Heavan! $10.99 is a steal for this clip! Mistress Mandy, Domme Malvasia, and I tease and humiliate you with our sexy bare feet for 5 whole minutes in high definition (1080p). This sexy Goddess foot pile will be enough to drive you insane, guaranteed. Foot freak Heaven. Can you handle serving 6 sexy Goddess feet? 30 beautiful Goddess toe? Our feet make you weak, you give Us money. It's just a fact of life. your cash for Our feet. It's a simple concept.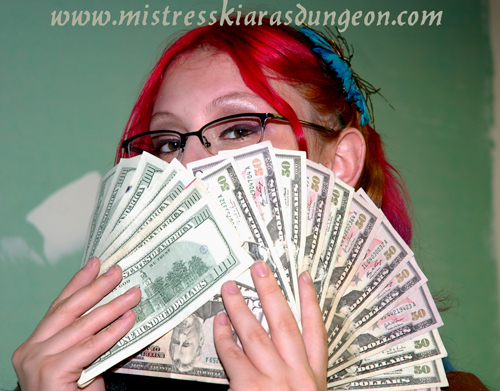 Last but not least, I've started adding My wildly popular Financial Domination Addiction Rehabilitation 12 Step Program series to iWantClips. This series is for those of you who are addicted to financial domination and haven't been able to find a way out of the vicious cycle of paying and surrendering to financial domination Mistresses like Me. It may seem counter intuitive to make a program like this, but believe Me, you will thank Me when you complete it. Each clip is a very affordable $9.99, which is really nothing compared to what you financial domination addicts pay weekly or even daily in some more severe cases of findom addiction. This is a process, and it will take time. But your Mistress will be here to support you and guide you through this difficult rehabilitation.
I personally recommend attempting no more than one step per week. Some may move faster, some slower, everyone's addiction is different. However, trying to move too fast can cause relapses which can spiral out of control and land you in the very ruination that you are trying to avoid. While I've added step 2 here as well, do consider the potential consequences of failure before continuing on to step 2.
So there you have it – that what I've been doing the past few weeks. From cash point meets with a new good boy to uploading new clips and updating My new clip stores, I've been pretty busy! If you want to see yourself featured here, Serve Perfection! Message Me on Skype: GoddessKiara and set up a session with Me. If I'm available on Skype, I'm probably available for a session. Otherwise, move along! I don't have time for subs who don't tribute – clearly. However, if you want to serve the hottest Goth Goddess on the net, you know where to find Me…
—Tribute Me!—
—Buy My Fetish Clips!—
—Connect With Me—
Main Website: Financial Domination Princess Kiara
Serve Me and My Friends: Pretty Punk Princesses
Amazon wish list: http://www.amazon.com/wishlist/3C5E4AZCW0649
Follow me on Twitter: http://twitter.com/#!/DominaKiara
email: dominakiara@gmail.com