September is here, which means that fall has finally begun! And so far, things seem to be falling just the way I like them to… >:)
5K on Twitter
Finally hit 5k followers! Was in the middle of a session so I missed the ss though.

But YaaaAy humans like big round numbers!

Sessions all day, celebrate with Me!

Skype: GoddessKiarahttps://t.co/dUDTA6BPk7

Femdom Domme Domination dominatrix Goddess Worship fetish Mistress pic.twitter.com/T5oMQJB0Lu

— Domina Kiara (Dopamine Queen) BLM & ACAB (@HypnoFemdom) August 24, 2020
First off, I want to say a HUGE thank you to everyone who helped Me achieve My goal of reaching 5K followers on Twitter! My old account had nearly 10K followers, but it was around for MUCH longer. This is a HUGE milestone and I'm so grateful to everyone who has helped Me achieve it!
$1K Day Followed by $2K Day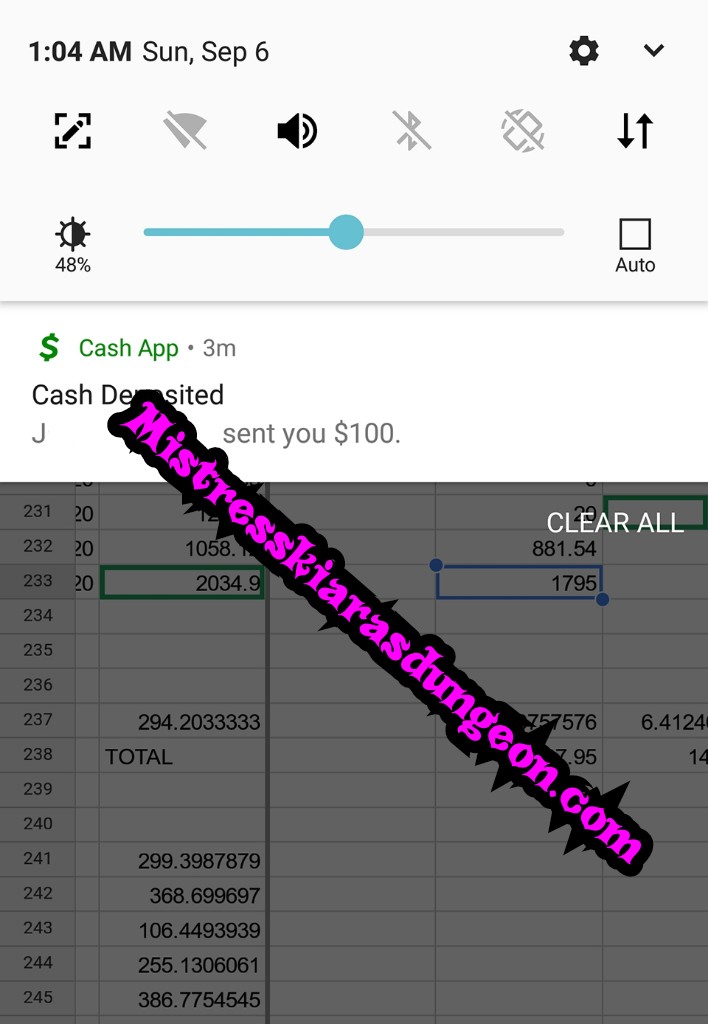 In more continued success, I had an over $1000 day on Friday the 4th, followed immediately by an over $2000 day on Saturday the 5th! Both days were primarily blackmail-sub funded, of course. If you want to be the next sub on My chopping block,

check out My Blackmail Fetish website

! Not ALL blackmail subs will be drained this hard, of course. Saturday's just got cold feet and wanted to pay the buyout fee… LOL!
Learn to COMMUNICATE
One thing is for sure… Not ALL subs are created equal… Don't get Me wrong, subs come and go all the time. But when you try to actually become close to Me, promise to do certain things, and then fuck around, I'm GOING to be pissed. How hard is it to literally just tell Me what you want?
https://twitter.com/HypnoFemdom/status/1283943402359468035?s=20
When you go from THAT level of servitude – letting Me teamviewer into your computer to buy Myself something, paying for My dinner nearly every night, paying $5 every time another sub wastes My time without paying… And then LIE to get out of serving Me just because you want to slut around on Me? THAT is unacceptable. I
if you're a community slut who doesn't want single-Domme ownership, literally just tell Me. I have NO problem sharing…
The second loser I'd like to make an example of is adam N. Even though he used his real name and basically doxxed himself, I have blurred it out for the purposes of the screen shot below, since he didn't have the brains to use a fake name…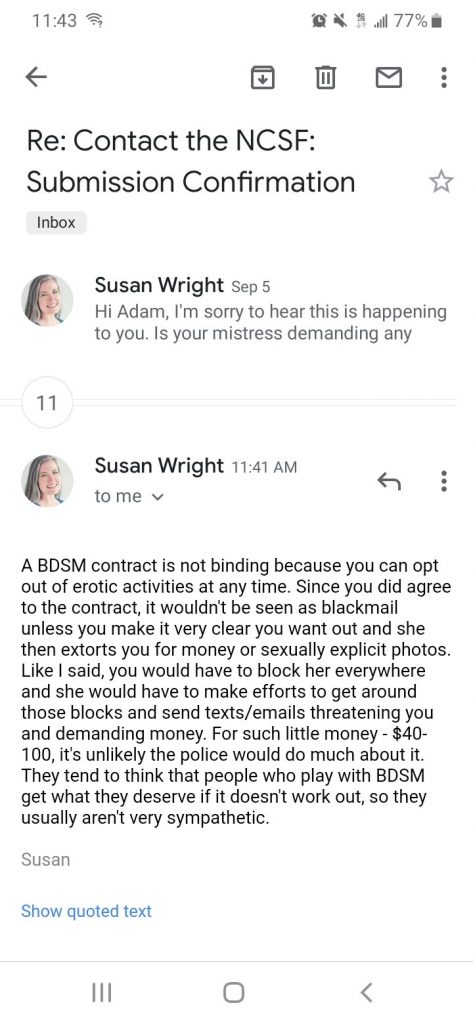 If you sign a  blackmail contract with Me, it's just a model release. It's the same form that porn stars sign when they make porn for a company. It gives Me the right to use your information and your media. THAT means you will either FOLLOW THROUGH with the contract, or else BE OUTED. Simple. Threatening ME when the contract you sign is just a model release which gives me permission to use your info any way I want ISN'T going to work…

Also, when someone from NCSF advises you to just block Me, maybe do
t

hat instead of harassing Me via email and leaving libelous comments on all My platforms… But then again, she ALSO said that 'for such little money,' law enforcement will just tell you "you get what you deserve," but you didn't seem to understand that either LOL. I'm having My lawyer draft up a C & D for you, so expect that in your inbox today.

Play with Me!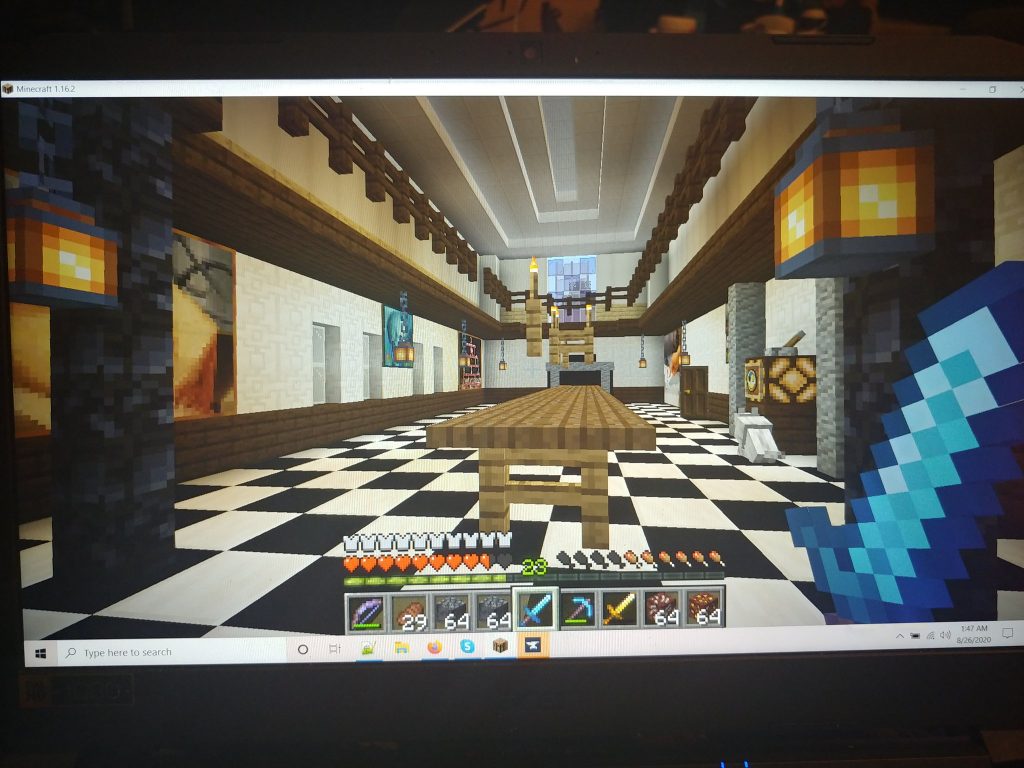 Now that THAT nasty business is out of the way, I want to have some fun with the many GOOD subs that I have! I run a java Minecraft server and I've decided to open it up to My good pets! In order to play with Me and My BF-2, you will have to send a $10 tribute every month (which covers server hosting fees) AND be in good standing with Me. Rules are: no griefing/stealing/destroying other's builds, no cheating, and if BF-2 or I tell you to do something, you do it. Pretty simple! The server is MOSTLY vanilla 1.16.2 with just a couple tweaks, and we update the server (and usually wipe/start over) after every update. If you want in, send Me a message on any of My platforms!
Want 10% off on My clips?
Join My mailing list

! Every month, subscribers get a new coupon code for 10% off on purchases in My IWantClips store! You'll also get free exclusive content & additional coupons. It's free, so what do you have to lose? Subscribe now!
New Pictures & Clips
That's it for now, pets. I also updated My gallery this month with all My hot new free femdom pictures for you to worship! But remember to

pay your cum tax

if you make a little mess… LOL! I've also added five other new clips, along with a new hypnosis voice-only clip and a sissy assignment! Buy them ALL via the links below, or send Me a message to let Me know what is your preferred payment processor!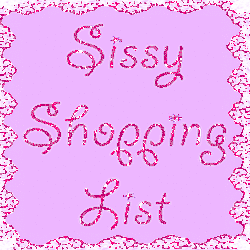 100% FREE for LoyalFans Stars subscribers!
Are you an aspiring sissy but don't know where to begin? Or perhaps you're just interested in feminization but you don't know what to buy? Well then this list is for you ;3 18 items that every aspiring sissy simply MUST have!
---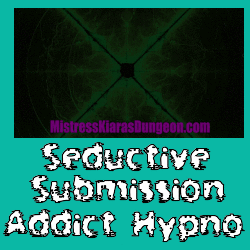 This 30 minute seductive voice clip is SURE to have you falling even deeper into addiction to Me! It includes post hypnotic suggestions and some very entrancing special effects as well. Binaural beats, subliminal messaging, induced paralysis – I've pulled out ALL the stops for this mindfuck clip! Buy it now!
---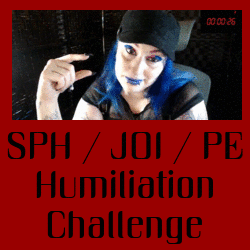 FREE preview for LoyalFans Stars subscribers!
Look, we KNOW your dick is tiny and pathetic and could never please a Goddess like Me. But what about endurance? I timed how long it took Me to get off with My dildo. Can you last? Buy this 16 min clip and find out! But beware… There will be CONSEQUENCES if you fail…
---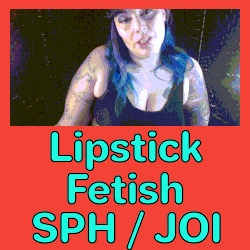 FREE preview for LoyalFans Stars subscribers!
I know you poor shrimp dick losers YEARN to have your pathetic excuse for a cock this close to My Perfect mouth. Keep dreaming, you'll NEVER be worthy! At least you can gaze enviously at this lipstick, which just so happens to be shaped exactly like that third nipple you keep between your legs LOL!
Watch as I tease and torment you in this sexy bra. Will you get to jerk it to My tits? Will I let you cum before the count down ends? Only way to find out is to buy this 9:45 min clip!
---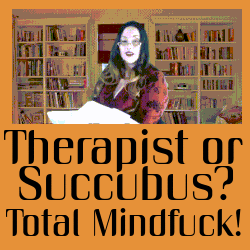 FREE PREVIEW for LoyalFans subs!
Are you ACTUALLY seeing a counselor? Or is it your Succubus Queen in disguise, further addicting you to Me? Are you buying this clip on your computer to watch and stroke to it? Or are you already in a hell of this Demon Mistress's creation, playing out this fantasy in your mind, believing what I WANT you to believe…? One way to find out…. >:)
---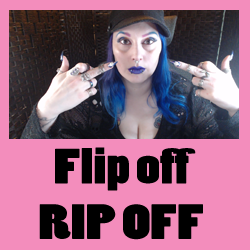 This clip MUST be good to be $20 right? I mean, just look at all My other SEXY content at that price point! But this one is different – this is a ripoff clip lol! That means that you're NOT getting what you paid for – you're getting scammed (and loving it!). What could be in this clip? What would I even have to say for 10 mins to a scam addict like yourself? Will I even blink…? Better buy it and find out! LOL!
---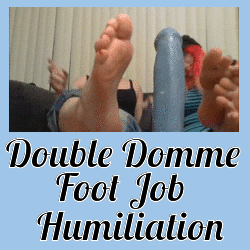 (From the archives of Mistress Kiara and the Pretty Punk Princesses, circa 2012)
Princess Kitty and I got our pedicures and we wanted to have some fun tormenting you freaks with our perfect feet. And what better way to do so than to give My HUGE dildo a nice foot job together? Watch as we show off our sexy feet while giving this dildo what you'll never get LOL! Tons of small penis humiliation and foot worship for your losers to drool over. We get so into it that we loose focus after a while and just stroke that giant cock with our sexy feet. Start drooling, boys…
(NOTE: Due to sizing issues, the clip is $7.99 on Clips4Sale)
---
—Connect With Me—
Find Me Here: All My Links
Amazon wish list: http://www.amazon.com/wishlist/3C5E4AZCW0649
Follow me on Twitter: @HypnoFemdom
email: dominakiara@gmail.com
Follow your femdom Mistress and share My content: