Things are still going great for your Goddess! Here's a glimpse into how I enjoyed Pride Month 😉
Pride Month Was Great!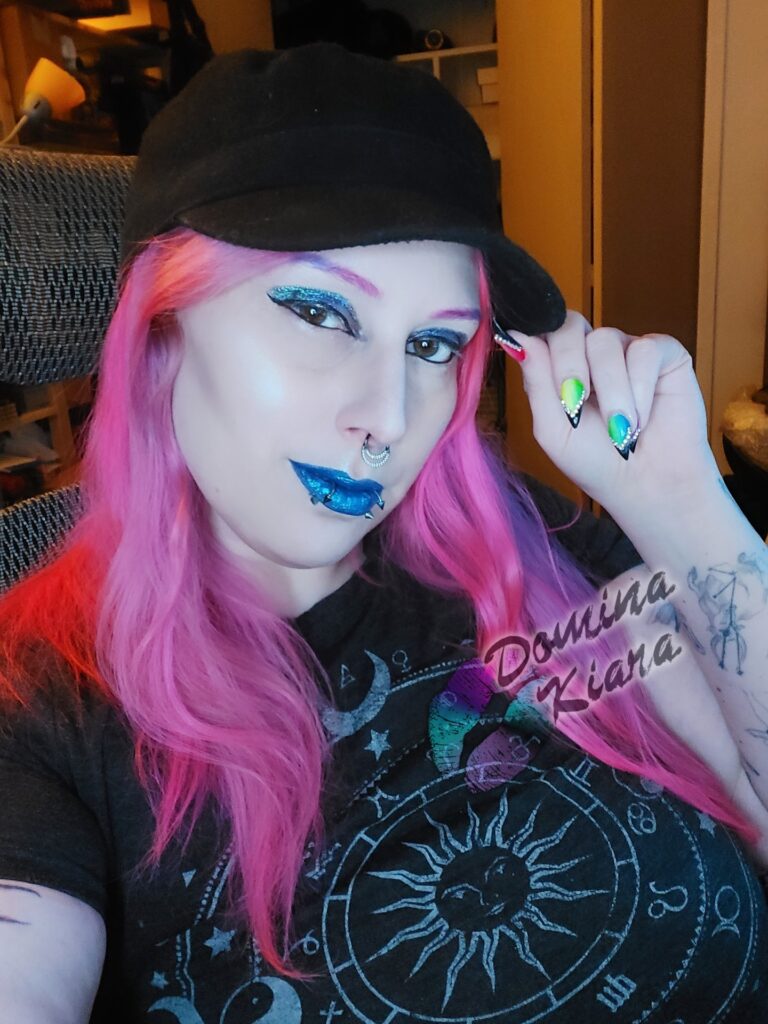 June was Pride month, as I mentioned in My June update, and I am still in love with My rainbow pride manicure! I have gone on about 4 dates this month with women and non-binary folks this month and they all loved it! It cost about $180 for the manicure and the simple green glittery pedicure I got. A good sub already reimbursed it, but feel free to reimburse again lol. I'm going on another date this weekend, so you can look forward to more reimbursement opportunities then too.
Losing Weight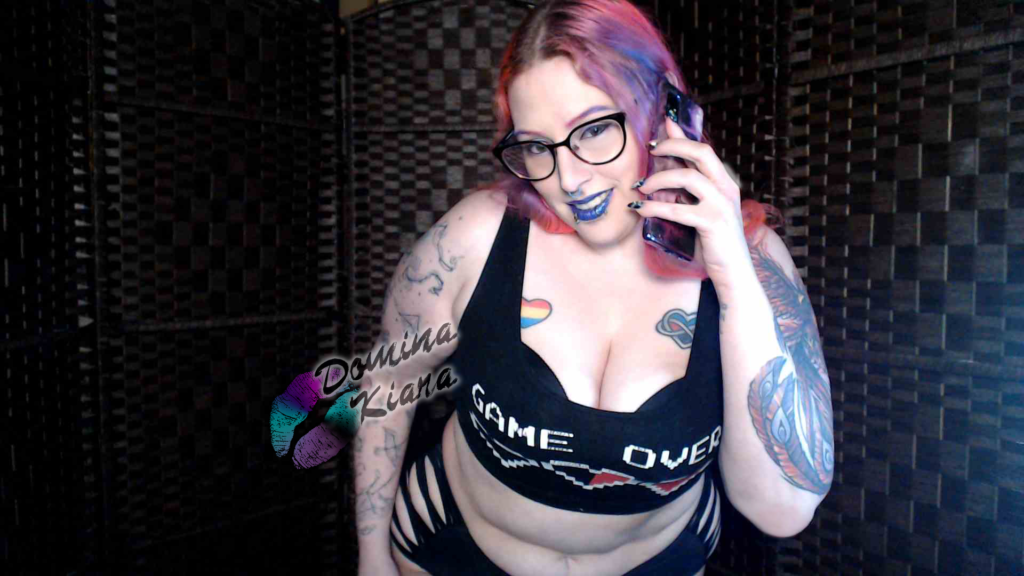 So I haven't been taking many full body pictures or clips lately because My body has been changing so much. I have lost over 30 lbs over the past few months, and I'm pretty damn happy about it! I don't think I'll ever not be a BBW (I had a belly even when I was like 130 lbs) but I am loving the way I feel and look. Look forward to more body worship femdom content from Me as I embrace My new found love of My body even further!

Happy Pride Month! In this ~12:30 min clip, your Succubus Demon Queen blasphemously uses Bible paper to roll a cigarette made from magical herbs. I have blessed these herbs – or are they cursed? While blowing each hit of magical smoke in your face, I tell you about how this magickal smoke made Me gay, and it will do the same for you! Buy the clip and become My fag bitch!
Debt Contract Complete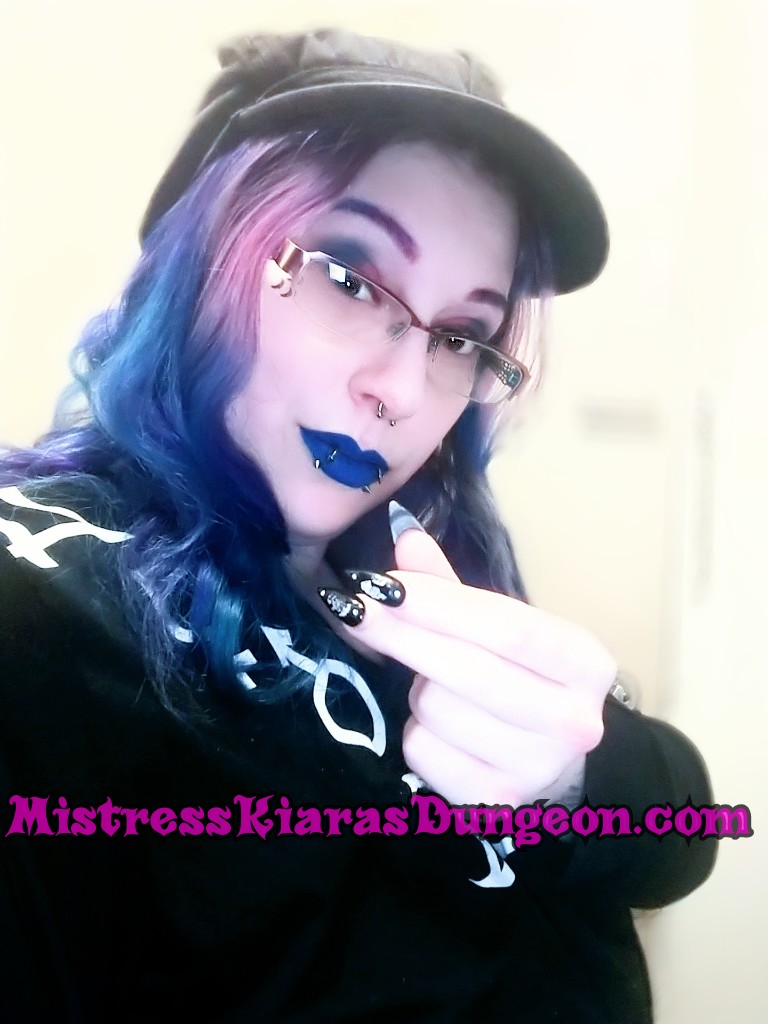 So today I finally had a sub pay off his entire debt-based blackmail contract with Me! It was only $1000 but since he was only paying around $25 per week, it took him quite a while to do it! I think he also enjoyed being exposed on My websites, though, so that could have been part of it too… But for now I'm sure he's happy that his hilarious shit-eating and foot humiliation pics are down from both here and

BlackmailFetish.com

– congrats bitch!

Another of My favorite fetishes of course is small penis humiliation. That's why I made

rate my tiny penis

; a free website dedicated completely to tiny pindicks showing off their short comings for Me and My Domme friends to laugh at lol! We average between 200-600 views every single day from other tiny dick boys and the Mistresses like Myself who love to laugh at them. Want to feature your little dick for free small penis humiliation? Check out the site and get your pinidck posted LOL!
Want 10% off on My clips?
Join My mailing list! Every month, subscribers get a new coupon code for 10% off on purchases in

My IWantClips store

! You'll also get free exclusive content & additional coupons. It's free, so what do you have to lose? Subscribe now!
New Clips & Pics
That's it for now, pets. I also updated

My gallery

this month with all My hot new free femdom pictures for you to worship! But remember to

pay your cum tax

if you make a little mess… LOL! Besides the new succubus clip above, I have also added 1 more new clip and remastered & re-released 5 others! The remasters are all 100% FREE for

LoyalFans subs

, and it's much cheaper to subscribe than to buy them all individually.
Of course, if you're dumb, enjoy paying more than is necessary, or just don't want to see My other sexy femdom & fetish content, you can buy them via the links below, or send Me a message to let Me know what is your preferred payment processor from those listed on

My tributes page

.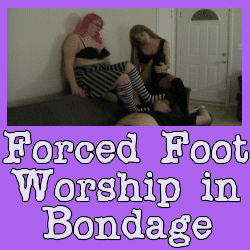 100% FREE for LoyalFans subscribers!
Here is an example of Our power over you and the things We will do in your Moment of weakness! In this over 13 min clip, Princess Mandy and I have strapped Our helpless foot addict to the couch, only to have him worship Our perfect Princess feet. We get a bit carried away, as usual, and severely slap and stomp his face and stomach with Our feet. We make him worship, suck, kiss, and breathe in the scent of Our feet as We sit above him, laughing at him and making fun of how pathetic he is the whole time. We show no mercy and even make him beg for it! All of you sick foot worshiping freaks will be jealous of the torment he endures…
---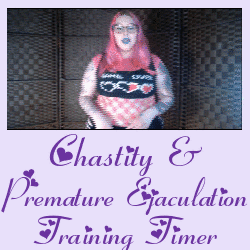 FREE preview for LoyalFans Stars subscribers!
Can you cum before the timer is up? If not, you're going to be in chastity and DENIED until you can! LOL! There really, truly is no reason that you should EVER have sex with a woman. And honestly, NO woman deserves the disappointment of someone like you! So in this 10:28 min clip I'm going to teach you to cum so quick that you won't be able to get it out of your pants, let alone inside a pussy!
---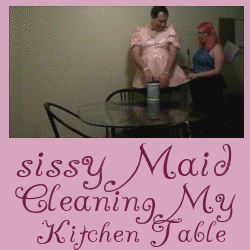 100% FREE for LoyalFans subscribers!
I put My sissy bitch, don, in her pink vinyl maid's outfit and make her clean My table. It's a glass top, too, so  I of course scrutinize her every movement until My table is absolutely SPOTLESS. Jealous? Think you could do better? Buy the clip and see for yourself!
---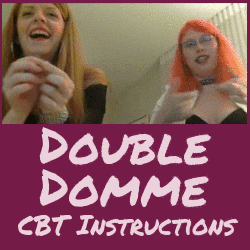 100% FREE for LoyalFans subscribers!
This clip was so fun to make! Princess Mandy and I gathered some household items so that we could tell you just exactly what to do with them! We use tiny carrots to represent your sad little cocks, and We wear rubber gloves to avoid even touching you LOL! Do you think you can handle this brutal treatment of your sad little dick? Buy the clip and find out!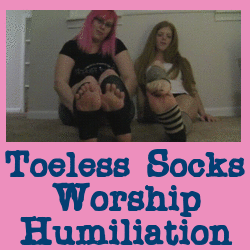 100% FREE for LoyalFans subscribers!
I've teamed up with Princess Mandy to fuck your mind once more! In this ~15:30 min clip, We set you right at the bottom of Our Perfect feet, just where you deserve to be! But you're not worthy to see ALL of Our sexy feet… Not unless you spoil and pamper Us! Until then, all you get to see are Our toes sticking out from these cute, sexy toeless socks!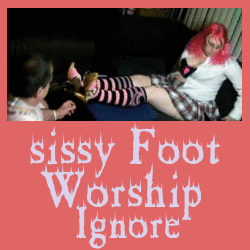 100% FREE for LoyalFans subscribers!
In this clip, I once again get to use foot boi don as My little bitch. I come home from a nice day of shopping and put My feet up like the Goddess I am. don then gets to enjoy the privilege of taking My shoes and stockings off and worshiping My bare feet while I simply enjoy playing around online for a whole ~16:30 min. Jealous, foot bitch?
Find Me Here: All My Links
Amazon wish list: http://www.amazon.com/wishlist/3C5E4AZCW0649
Follow me on Twitter: @HypnoFemdom
email: dominakiara@gmail.com
Follow your femdom Mistress and share My content: